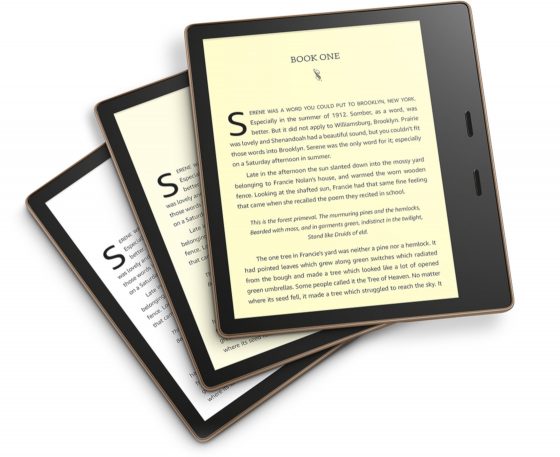 It's interesting how Amazon has started taking pre-orders for the new Kindle Oasis 3 while simultaneously discounting the Kindle Oasis 2 by $50.
Considering the Kindle Oasis 3 (more like 2.5) is so similar to the previous version, is it really worth spending an extra $50 just for the option to use a warm-colored frontlight?
Granted there are a few other subtle differences between the two models, but that's the main difference that Amazon is advertising.
There have also been reports of the new Oasis having an upgraded E Ink screen, but apparently the change only slightly increases refresh rate and has nothing to do with improving contrast.
There have been reports of the new model having a slightly larger battery as well (1130mAh instead of 1000mAh), but considering it has to provide power to 13 additional warm frontlights that's probably not going to make much difference.
So is having a warm frontlight really worth an extra $50? Or is it more about the psychology of having the "latest" version of a device?
Judging by the pictures at Amazon, their version of the warm light appears to be considerably different than what other brands of ereaders offer. Their pictures show the warm light as a subtle yellow color instead orange.
It'll be interesting to see Amazon's take on the warm frontlight when the new Kindle Oasis gets released on July 24th.