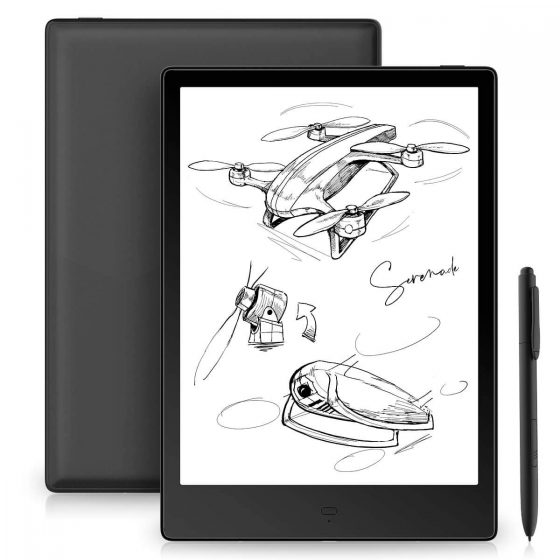 The Likebook brand of ebook readers have been around for a few years now, with the Likebook Mars being the most popular model.
Boyue released four new Likebook models this year and all four of them are currently on sale at Amazon, some at their lowest prices ever.
All the Likebooks have octa-core processors and run Android 6.0, and all have E Ink screens with color-adjusting frontlights.
They also have Wacom touchscreens for notetaking and drawing on the screen, and they support typical formats like ePub and PDF, along with some ebook apps.
The Likebook Alita, Mimas, and Ares-Note all have memory card slots, and are among the last few models to have them.
The 10.3-inch Likebook Alita is now $499 at Amazon. It originally started out at $529 a couple months ago when it was first released.
The Likebook Mimas is an even better deal at $419 after applying a $40 off coupon. It sold for $489 when it was first released earlier this year.
The new 7.8-inch Likebook Ares-Note is available for $289 after applying a $20 off coupon. They were selling it for $319 just a few weeks ago.
The 7.8-inch Likebook Muses that was released earlier this year is down to $269 after applying a $20 off coupon. It used to sell for $319 and it was hard to recommend at that price but now that it's $50 less than the Nova Pro there's more of a reason to consider it.
Onyx still has the upper hand in terms of overall features and performance with their comparable Onyx Note2 and Nova Pro models, but at least the prices of Likebooks are finally starting to come down to better compete.