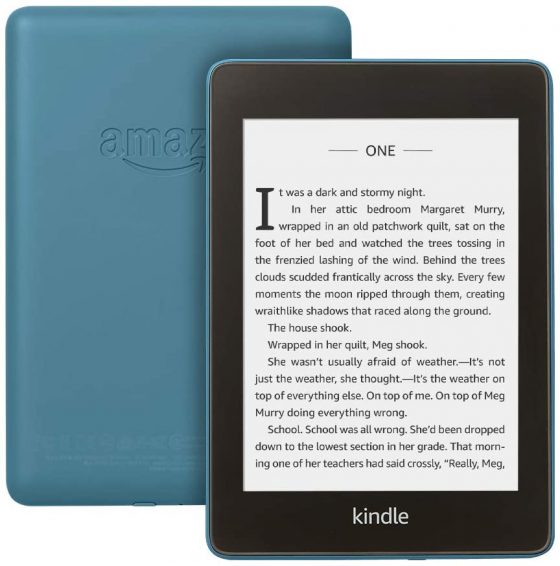 Now that Amazon has started taking pre-orders for the new 6.8-inch Kindle Paperwhite, the previous generation Kindle Paperwhite is on sale to clear out remaining stock.
If you don't care about the added features on the new Kindle Paperwhite, (larger screen, warm frontlight, longer battery life) you can get the Paperwhite 4 for nearly half the price of the new model.
Since they are still updating the software on older Kindles, there appears to be no difference on the software side of things so functionally the previous Paperwhite is the same software-wise, although Amazon claims the new model can turn pages 20% faster.
Amazon recently put out a notice that Kindles will continue to get security updates for 4 years after they stop selling a particular model on their website, so the Paperwhite 4 should still get updates through most of 2025.
Unfortunately they don't have any of the Paperwhite 4 accessories on sale but maybe they'll start marking down some covers soon as well. They do have the bundle packages on sale.
Update: Woot also has some refurbished Kindles available again for cheap.
Kindle Paperwhite 4 Clearance Sale
Kindle Paperwhite 4 – $79.99 ($50 off) 8GB model
Kindle Paperwhite 4 – $94.99 ($65 off) 32GB model
Kindle Paperwhite Essentials Bundle – $119.97 ($60 off)
Kindle Paperwhite Hunger Games Bundle – $119.97 ($60 off)