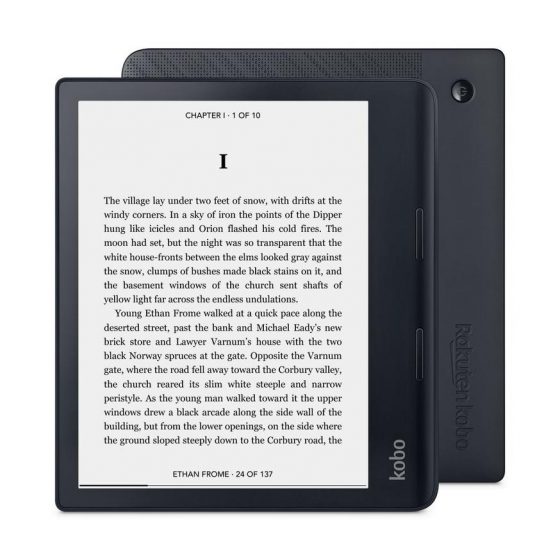 Kobo officially released two new ebook readers this week on October 19th, and Kobo has already stopped selling one of them because they're sold out.
The Kobo Sage is Kobo's new 8-inch model that adds stylus support and comes with a faster processor and a USB-C port. Either it's been more popular than expected or Kobo didn't have many to begin with.
Either way it's kind of odd to release a new device and then not have it available to purchase anywhere.
I think it's likely they announced the new models earlier than they had planned because Kobo wanted to get some free press by releasing their new devices a week before Amazon's new Paperwhite started shipping (Kobo did the exact same thing when the last Paperwhite was released).
There's also the fact that the Kobo Sage PowerCover wasn't released at the same time as the Kobo Sage, and it still isn't available to pre-order or purchase. Why release a new ereader with an expensive charging cover that isn't available yet and has no upcoming release date? Seems kind of strange…
It's also strange that Kobo doesn't keep accepting pre-orders for the Kobo Sage while it's sold out. Instead they offer no way to purchase it on their website, and there's no option to be notified when it is available again either.
Meanwhile the Kobo Sage is available to pre-order on Walmart's website. They say it ships by 11/12/21 so that's 3 weeks away. If you want to get a Kobo Sage it looks like you might have to wait awhile longer than the initial release date suggested.