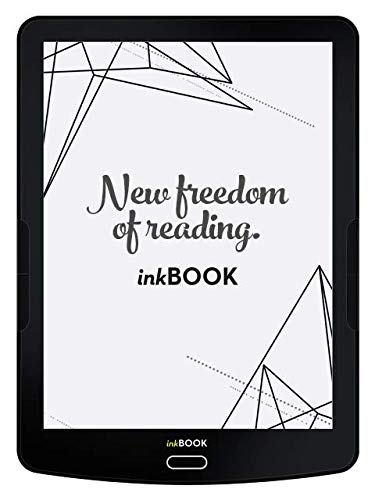 For the past week the InkBook Explore has been available at Amazon for only $139. That seems like a mistake considering the fact that the regular price is $239. But if it was a pricing error you'd think they would have fixed it by now.
The InkBook Explore has a 300 ppi 7.8-inch E Ink screen with a frontlight that has warm and cool colors.
The device has 8GB of storage space with 1GB of RAM. It also has a memory card slot, page buttons, Wi-Fi, and Bluetooth.
That sounds pretty good until you get to the fact that it runs Android 4.4.2 and has a single core 1GHz processor. But for $139 some might be willing to accept those negative qualities.
All of the other 7.8-inch ereaders on the market are priced at $200 and up so the fact that they're selling the Explore for only $139 seems kind of fishy.
InkBook's own website lists the InkBook Explore as out of stock, and it's listed as unavailable from other Amazon websites.
Perhaps they are clearing out remaining stock and just want to get rid of it. InkBook ereaders aren't very popular at all, at least not in the US. Their software is majorly outdated and so is their hardware. The 10.3-inch InkBook Infinity that they were planning to release has seemingly been scrapped—the web page they were using to promote it no longer exists.
The InkBook Explore was released last fall. I was planning on reviewing it until I reviewed the InkBook Lumos, which turned out to be so disappointing that I decided it wasn't worth the time to review the Explore.