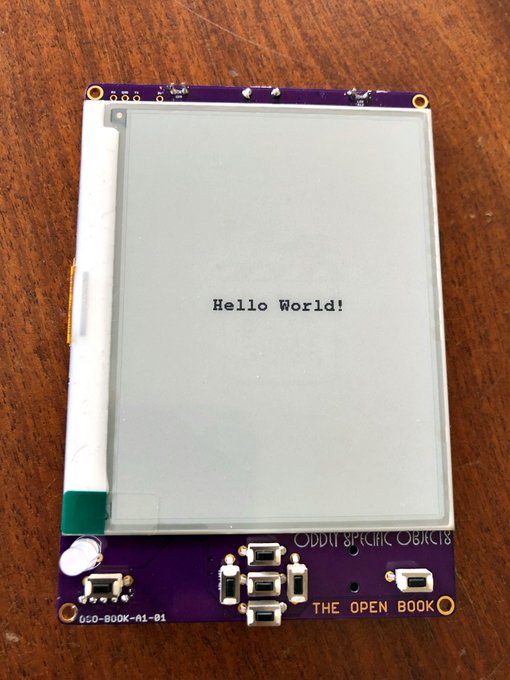 There's an interesting article over on Hackaday about how someone is trying to develop an open source ebook reader that doesn't lock users into a closed platform.
As the The Open Book Project page at github describes it, "The Open Book aims to be a simple device that anyone with a soldering iron can build for themselves".
The first prototype was recently finished and things are moving forward in a positive direction.
The device is made with simple, inexpensive parts, and it has a 4.2-inch E Ink screen.
It's still in the early stages of development but the idea of building your own ebook reader is now a concept that might be obtainable in the near future.
What do you think? Would you like to build your own ebook reader? Is this kind of thing even necessary when ebooks can be easily liberated and converted to other formats? Why not just install open source software on a $69 Kobo Aura?
You can follow Joey Castillo's Twitter feed for updates on the project.