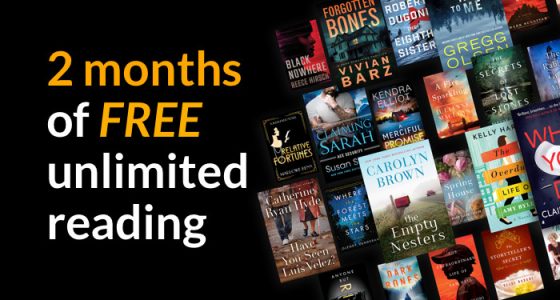 A monthly subscription for Amazon's Kindle Unlimited program, which grants unlimited access to a library of ebooks, audiobooks, magazines and comics, normally costs $9.99 per month. But if you are savvy it is entirely possible to go long stretches, even a full year, without paying anything.
I've had a Kindle Unlimited membership since November 2018 and have not paid for a single month. Granted I buy each new Kindle that comes out, but with all the promotions and free offers it's easy to get access to the full Kindle Unlimited catalog for free most of the time.
Since 2018 there have been a few weeks here and there, but no longer than a month, where I did not have an active subscription, but if you keep up with the free offers the lapses are minimal.
This year Amazon has been offering 2 months free since at least February, and the promotion is still active through June 30th.
All you have to do is claim the free 2 months of Kindle Unlimited offer and then cancel before the two months is up.
In fact you can cancel the auto-renew setting immediately after claiming the 2 months free offer and you'll still get access for the full 2 months without being charged afterward.
Then when the term has ended, you can claim another free offer. I've started a new 2 months free promotion the day after a previous free offer has ended.
The only catch with these free offers is they don't work if you have an active subscription, so you have to wait until the term has ended before claiming another free offer, and the way it's setup Amazon will automatically start charging you $9.99 per month after the free trial if you don't cancel.
Another way to get Kindle Unlimited for free is to buy a new Kindle. Each Kindle has the option to add 3 months of Kindle Unlimited for free when purchasing from Amazon directly, and the free months will get added to an active subscription if you have one.
Sometimes Amazon offers 6 months free when purchasing a Kindle, like with the new Kindle Paperwhite Hunger Games bundle. Amazon offers 3 months for $1 sometimes too.
Even if there comes a time when you completely run out of free offers, you can almost always get Kindle Unlimited at a discounted price. Like right now Kindle Unlimited gift subscriptions are 20%-40% off the regular price, depending on the length of term you choose.
Either way you should never pay the full price of $9.99 per month for Kindle Unlimited. Between all the sales and free offers you never have to pay the full amount. The only hassle is Amazon often doesn't advertise the free offers and sales, but you can keep track of current deals on the Kindle Unlimited section of this website.