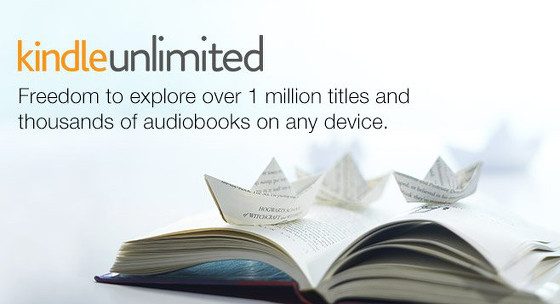 Amazon's Kindle Unlimited service first launched back in 2014. It provides unlimited access to a library of over 1 million ebooks, plus some comics, audiobooks, and magazines.
Kindle Unlimited normally costs $9.99 per month, and it comes with a free 30-day trial, but your account will automatically be charged after the trial period if you don't cancel before the 30 days is up.
Luckily Kindle Unlimited can be canceled at anytime.
You don't even have to contact support; you can cancel Kindle Unlimited in a few seconds from your Amazon account.
If you don't want to get charged for the next month or after using the free trial, make sure to cancel before the month is up.
If you want to cancel your Kindle Unlimited subscription, here's how in three easy steps.
How to Cancel Kindle Unlimited
1. Go to the Manage your Kindle Unlimited Membership page at Amazon.com (sign-in required) or other Amazon website where you subscribed, such as Amazon.co.uk (just select Kindle Unlimited from Your Account section under memberships and subscriptions).
2. Under Manage Membership select Cancel Kindle Unlimited Membership.
3. Next, there's a confirmation page where you have to select End Membership on the selected date.
More Details
Keep in mind, if you cancel your Kindle Unlimited subscription, access to the service will remain active until the next billing date; they won't refund for a partial month.
After the end date, you will lose access to the titles you borrowed with Kindle Unlimited, but Amazon does save all your bookmarks, notes, and highlights for each book in case you decide to re-subscribe or purchase the books at a later date.
It's also important to note that if you cancel a Kindle Unlimited membership that was pre-paid as a gift or monthly bundle deal, you won't get a partial refund for unused months, so you're better off using it until the end of the subscription if that's the case.
If you're an Amazon Prime member, you can still access a small percentage of the Kindle Unlimited library with Prime Reading.
For more help check the Kindle Unlimited Help Page at Amazon. From there you can hit the "Contact Us" button on the lower left to contact Amazon support directly if you have any problems.