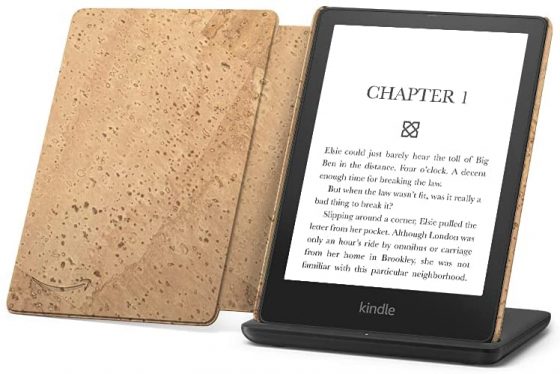 Amazon has started pushing back the shipping date on the new Kindle Paperwhite Signature Edition so either they're selling a lot of them or they don't have many to begin with.
When the new Kindle Paperwhite was first announced I tried to order the Signature Edition but the estimated delivery date was November 11th-19th, despite saying right on the product page the release date is October 27th.
The other versions of the new Paperwhite, the 8GB standard version with and without ads, and the kids model all still have an estimated delivery date on release day, October 27th.
But now the Kindle Paperwhite Signature Edition is showing a delivery date about a month after release day. I just tried checking out at Amazon and got an estimated delivery window of Nov. 23, 2021 – Dec. 1, 2021, and that's with Prime.
Since it comes with a cover and a better warranty, I still think the kids model is the better deal if you don't care about wireless charging and auto brightness and don't need extra storage space for audiobooks, but the Signature Edition has been the #1 best selling Kindle on Amazon since it was announced so it appears that a lot of people want the upgrades.
When Amazon releases new Kindles the shipping date often get pushed back during the pre-order process so this isn't unusual, but it is a bit odd that all the 8GB versions are still available with release day delivery while the 32GB Signature Edition is a month out.
The wireless charging dock for the Signature Edition has a release day of December 1st and has since the beginning so its release is a bit further out as well. Same goes for the bundle packages since they include the charging dock.