First off, Barnes and Noble has added some new totes and covers from Lilly Pulitzer to their line of Nook accessories for the Nook 3G and Nook WiFi.
Details about the new totes and covers from the press release:
Totes for NOOK – The Lilly Pulitzer printed totes have ample room for all of the essentials and are printed on durable material with a PVC inner lining and rugged braided cotton handles. A removable pouch keeps the Nook safe and sound. Available in two iconic Lilly prints, Secret Garden and Buena Vista, these totes are available now in select Barnes & Noble stores and online for $69.95.
Covers for NOOK – The limited edition Lilly Pulitzer cases each feature a Lilly Pulitzer plaque on the front, plus a unique Lilly print on the interior. Available in gold snake embossed ($59.95), Secret Garden ($49.95) and Buena Vista ($49.95), these cases will be available for pre-order online at B&N.com beginning July 12, 2010, and in select Barnes & Noble stores beginning August 5, 2010.
Also, our Nook Covers, Skins, and Accessories page has recently been updated to include several more Nook covers from various retailers around the web.
Free Nook eBooks (and other formats too)
All the ebooks below are some of the newer titles from Smashwords to be added to Barnes and Noble's ebook store. The heading links and images connect to the download at B&N, or you can use the links below the descriptions to downloaded from Smashwords in multiple formats for any ereader.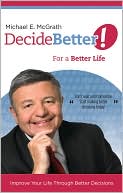 5 stars, 3 reviews
DecideBetter! is the essential resource to help everyone improve their lives through better decisions. The decisions you make shape your life and better decisions will make your life much better. This is the powerful principle behind DecideBetter! for a Better Life. It is a thought provoking book developed to help everyone improve their decision-making skills.
Each of the 90 short chapters are insightful, yet fun to read, words of wisdom that take the complexity and mystery out of decisions. It is filled with proven and comprehensive decision-making techniques that can be used right away. Not only can DecideBetter! For a Better Life teach anyone how to make better decisions, it also explains how people try to influence the decision-making process in order to control outcomes.
Also available in multiple formats from Smashwords.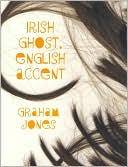 no rating
IRISH GHOST, ENGLISH ACCENT is the story of a mother who has a diagnosis of severe paranoid schizophrenia, the daughter she is denied custody of and their mutual decision to go on the run together. It's the second novel from TRAVELLER WEDDING author and award-winning Irish director Graham Jones who has made films like FUDGE 44 and HOW TO CHEAT IN THE LEAVING CERTIFICATE.
Also available in multiple formats from Smashwords.
no rating
When Margaret Williams posted an ad for a husband, she expected Paul Connealy to arrive, but instead, his older brother, Joseph, came…and he brought four children with him.
This light-hearted tender romance is rated R. *sequel to A Bride for Tom.
Also available in multiple formats from Smashwords.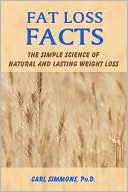 no rating
With referenced support from over 80 scientific sources, Dr. Simmons explains in simple terms why "fat genes" can't keep you from losing weight, why diets usually provide no long term benefit, the truth about common weight loss myths, how to naturally lose weight with simple lifestyle changes, boost your metabolism without supplements, eat less without being hungry, and much more.
Also available in multiple formats from Smashwords.
no rating
An origin story (Sol and Apollo) from S. W. Vaughn's House Phoenix novels – a series of thrillers about a multi-million dollar street fighting organization in New York's underground. THE TWINS includes an exclusive excerpt from Book 1 of the House Phoenix series, BROKEN ANGEL.
Also available in multiple formats from Smashwords.