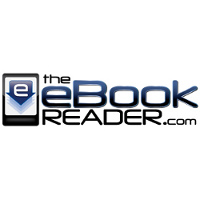 With Black Friday and Cyber Monday quickly approaching, there are already a number of sales and deals going on for ebook readers and tablets.
Some of these prices are really good, but don't forget the ebook readers that have low prices all the time. I'd still recommend the $79 Kindle 4, $79 refurbished Nook Touch, and $149 Nook Color refurb over most ereaders that will go "on sale" in the coming weeks.
I'll continue to post more sales and deals articles all through the holiday season. Subscribe on Twitter, Facebook, or RSS to keep updated.
Sales and Deals – eBook Readers
$89 Kindle 3G – The Kindle 3G with Special Offers is $89 at Best Buy. It normally sells for $139. Amazon doesn't let retailers sell Kindles online so this is an in-store only deal. The deal expires on Wednesday the 23rd so you better hurry.
$86 Sony PRS-350 – Sony has the refurbished PRS-350 on sale yet again, their 5-inch touchscreen ereader from last year. It usually sells for $152.
$59 Kobo Wi-Fi – Best Buy has the refurbished Kobo Wi-Fi for cheap. It makes for a good basic/starter ebook reader.
$79 Libre Color – The Libre Color is a color ereader without a touchscreen or the distraction of Android apps. It normally sells for around $129.
$59 Libre eBook Reader PRO – The Libre ereader is a different type of ebook reader in that is uses a monochrome LCD screen. The regular price is $119 but it usually sells for around $99.
$139 Sony PRS-T1 – The last couple of weeks the PRS-T1 has been on sale for $129. Most retailers have put it back to $149, but there are a couple of places selling it for $139. Not a big discount but at least it is something.
Sales and Deals – Tablets
$399 Asus Transformer 32GB – My favorite 10″ tablet, the Asus Transformer, is on sale for $100 off at Amazon. This is for the 32GB model.
$269 BlackBerry Playbook – The BlackBerry Playbook is one of the most underrated tablets of the market. The price keeps dropping and now it is down near Nook Tablet territory, and the Playbook is a lot more advanced. I don't know if it supports Android apps yet. If it does, this is a top pick.
$224 Vizio Tablet 8-inch – The 8-inch Vizio tablet has been getting decent reviews and is marked down from $299 on Amazon. Keep an eye on this one's price; it was $199 just a couple of days ago and Amazon still lists that price but they are temporarily out of stock.
$79 Nextbook Next2 – Best Buy has the Nextbook Next2 on clearance for $79. It's one of the better budget tablets under $100. There are two color varieties, purple and red.
$79 Cruz Reader – All of Velocity Micro's tablets are pretty crummy, but they can make for an okay budget tablet for the right person, especially at that price.