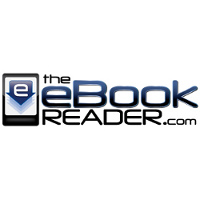 The early Black Friday deals have past, but there are still a great number of sales going on throughout the Thanksgiving weekend and of course on Cyber Monday too.
Below is a list of sales and deals for ereaders and tablets and related accessories. I'll continue to update this post each morning through Cyber Monday to add new items and remove items no longer available. New items added each day are noted in red. Feel free to add any other ereader or tablet related sales you happen to notice in the comments section.
Sales and Deals: eReaders and Tablets
Top Picks
Nook Color – $119 refurbished on Barnes and Noble's eBay store. This is a top choice at that price.
New Nook Cyber Monday deal – Buy Any Nook
from B&N.com and get a $25 Barnes and Noble gift card. Offer valid online only.
New Nook Cyber Monday deal – Save Up to 44% on Nook Accessories
at Barnes and Noble.com. Offer valid online only.
New Samsung Galaxy Tab 10″ – $379 refurb at eBay. This is the daily deal at eBay today, the 10″ Honeycomb-equipped Galaxy Tab. New, it sells for about $500.
New Kobo Touch with Offers – $69 from Buy.com. This is the new ad-supported Kobo. It usually sells for $99, so this is a pretty big discount.
Kobo Touch – $99 from Best Buy. The usual price is $129. This is a good ereader for the price. It has a lot of features, more than the Nook Touch. Here's my review for more info.
Nook Touch – $79 new at Best Buy. Not sure how long the sale lasts. The $79 refurbished Nook Touch has disappeared from B&N's eBay store, but Overstock has the refurbished Nook Touch marked down to $69.
Sony PRS-T1 – $129 from Amazon.com. The $20 off sale has ended on most websites, but the Sony PRS-T1 can still be found in a few places for $129.
Kindle DX – $259 at Amazon.com. This isn't a very advanced ereader but is one of the only options for a large E Ink device. It normally sells for $379. It is on sale until November 28th or until they run out.
Blackberry Playbook – $199 and up from Blackberry's website. Amazon currently has the same sale prices on 2 of the 3 models. The sale ends on December 3rd. This a really good tablet for that price (here's my review), it just doesn't have as many apps as other tablets.
Acer Iconia 10″ – $229 from Best Buy. I had to do a double-take when I saw this deal. A 10″ Honeycomb tablet for $229? That's surprising, even if it does only have 8GB onboard storage.
Acer Iconia 7″ -$249 at Game Stop. This is the 7-inch Acer Iconia. Great specs for the price, much more advanced than the Nook Tablet.
More Deals
PocketBook IQ – $88 from PocketBook. This is an Android tablet and ereader from last year. It runs Android 2.1 and is a little on the slow side but it is a good device for that price. Here's my review for more info.
NextBook Next3 – $119 at K-Mart. This is an Android tablet/ereader with an 8.4″ screen and Android 2.1. I reviewed this tablet last year; it's not a bad budget tablet.
Sony PRS-350 – $85 refurbished at Sony. This is Sony's 5-inch touchscreen ebook reader from last year. It lacks WiFi and a memory card slot, but is a nice ereader otherwise.
Apple iPad 32GB – $339 from Dailysteals.com. This is the first generation iPad.
Aluratek Libre Pro – $49 from Buy.com. This is a 5-inch ebook reader with a monochrome LCD screen.
Coby Kyros MID7012 – $99 from Buy.com. This is a 7-inch tablet with 4GB, a microSD slot, Wi-Fi, 800MHz Processor, and it runs Android 2.3.
Pandigital Nova – $149 at Best Buy. This is an okay budget tablet. It's not nearly as nice as the Kindle Fire or Nook Color, but if you really want a cheap tablet with the additional features of an HDMI port, front and rear facing cameras, and a microphone, the Nova has them.
Entourage Pocket Edge – $99 from Walmart.com. This is a unique hybrid device that is no longer being made with an E Ink screen on one side and an LCD screen on the other. A lot of people really like it. I had a dream last night that I picked one up for $49. Weird…
Pandigital Novel – $69 from 1saleaday on eBay. This is the white Pandigital Novel. It is a color ereader and Android tablet. This particular model is a piece of junk but it is highly-hackable and has a loyal following because of that.
Augen The Book – $49 refurbished at Buy.com. This is another color ereader that is a piece of junk, but some people like it well enough, and for $50 is about as cheap as it gets if you are one of those people that like it.
Skins
20% off everything at GelaSkins.com
, plus buy any 3 skins and get 1 skin free. Sale ends November 29th.
25% off skins at DecalGirl.com
when you buy 2 or more skins with code TWENTYFIVE.