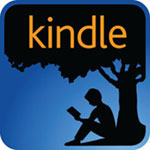 Did you know that you can return Kindle ebooks you've purchased up to seven days after the transaction date?
Considering that I just recently found out about this, I'm guessing the typical Kindle owner is unaware of that fact. I'm not sure if it is something new that Amazon just started doing or if it has just gone under the radar for awhile.
Regardless, returning a purchased Kindle ebook is as easy as logging into your Amazon account and visiting the Manage Your Kindle page.
All you have to do to return a Kindle ebook is click the "Actions" button and select "Return for refund". That's it. No contacting support, no exchanging emails. It's that easy.
The return option is only available for seven days after purchase and only applies to ebooks you bought, not freebies.
This is a great option to have, especially when it is so easy to make accidental purchases with one-click buying. Plus sometimes ebooks are edited or formatted so badly they shouldn't be sold.
You've got to wonder about the seven day time period, though. It seems rather excessive considering it is pretty easy to complete a book in that amount of time. I wonder if Amazon will accept the return if you are at the end of the book? I'm not going to test. And what about picky readers? Seven days is plenty of time to come to the conclusion that a particular book is going to be good or not.
I don't know… Seems a little too easy to bend the rules. There's got to be more stipulations, but not according to the information at Amazon. Here's the complete quote about returning Kindle Books from Amazon's help page:
Books you purchase from the Kindle Store are eligible for return and refund if we receive your request within seven days of the date of purchase. Once a refund is issued, you will no longer have access to the book. To request a refund and return, visit Manage Your Kindle, click the actions tab for the title you'd like to return, and select "Return for refund".

You can also click the Contact Us button on the right side of this page to reach us via phone, e-mail, or chat. Select "An order I placed" to see your recent orders and choose the Kindle book order you wish to contact us about.
Returning Kindle ebooks is a nice option to have, especially if some kid gets a hold of your new Kindle and decides to buy a book like Nuclear Energy for $6,232.