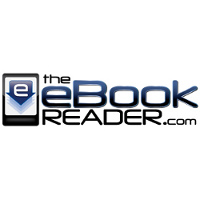 With the explosion of new ereaders and gadgets getting into people's hands this holiday season, there's no better time to feed your ereader or tablet than right now.
There are a slew of good deals on ebooks as this year comes to a close. Below is a list of ebooks on sale from the major sources, along with discount codes for books from Kobo and eBooks.com. And if you didn't get that ereader or tablet you wanted, there are still some ongoing sales for them as well.
Kobo Books Discount Codes
Here are a some codes for ebooks from Kobobooks.com
. These are single use coupons and won't work with all ebooks because these publishers prohibit retailers from offering sales on ebooks: Hachette Book Group, HarperCollins, Macmillan, Penguin, Random House, Simon & Schuster, Wiley, and Zondervan (you should write them all angry letters).
newyear30us – 30% off – Expires January 3rd at 6:00AM EST.
The variations for this code for other countries should work as well with the same expiration date so you can get the 30% discount on multiple ebooks.
newyear30ca
newyear30au
newyear30uk
newyear30ww
newyear30row
And here are some older Kobo discount codes that should still work if you haven't used them in the past.
GIFTREAD – 25% off. Expiry unknown.
Kobodollaroff – $1 off. Expires January 31st.
FirstRead – 35% off first ebook purchase. Expiry unknown.
save20offer – 20% off. Expires December 31st.
eBooks.com Discount Codes
Here are a couple of codes for eBooks.com
. It looks like they recently revamped their website. It looks good.
Categorysalecp – 20% off these categories: Crafts & Hobbies, Drama, Education, Law, and Science.
BTSBOOK%SALEcp – 5% off ebooks – Expires February 28th.
autumn@towercp – $5 off purchases over $40 – Expiry unknown.
Kindle Sales and Deals
Amazon has a list of 100 Kindle Books for under $3.99. The list gets updated each month.
Kindle Daily Deal: Each day Amazon discounts one ebook on the Kindle Daily Deal page.
$100 off Kindle Fire, Kindle Touch, or Kindle 3: If you like audiobooks, you can get $100 off a Kindle or other Audbile.com supported device when you join Audible.com's AudibleListener Gold program for $14.95 per month for one year. This offer expires January 31st. See details.
HarperCollins Epic Deals: 10 eBooks For $10
HarperCollins is running a sale on ten HarperTeen ebooks until the end of January. All ten of these ebooks are on sale at all the major stores for $0.99. The regular price for each of them is around $9.99 and up. These are all highly-rated ebooks.
Bumped by Megan McCafferty – Kindle, Nook, Kobo, iTunes
Unearthly by Cynthia Hand – Kindle, Nook, Kobo, iTunes
Vesper by Jeff Sampson – Kindle, Nook, Kobo, iTunes
Hereafter by Tara Hudson – Kindle, Nook, Kobo, iTunes
The Unidentified by Rae Mariz – Kindle, Nook, Kobo, iTunes
The Poison Diaries by Maryrose Wood – Kindle, Nook, Kobo, iTunes
Entwined by Heather Dixon – Kindle, Nook, Kobo, iTunes
Ten Things We Did (and Probably Shouldn't Have) by Sarah Mlynowski – Kindle, Nook, Kobo, iTunes
Withering Tights by Louise Rennison – Kindle, Nook, Kobo
Lucky by Rachel Vail – Kindle, Nook, Kobo, iTunes
HarperCollins: 12 Harper Voyager eBooks under $2.00
This is starting to take entirely way too long posting links for each store for these so here's the link to the promo page on Facebook. The links below direct to Amazon since they are the biggest seller of ebooks. Most of these are $0.99, some are $1.99.
THE SCENT OF SHADOWS by Vicki Pettersson
NIGHTWALKER by Jocelynn Drake
SANDMAN SLIM by Richard Kadrey
PHOENIX RISING by Pip Ballantine and Tee Morris
DEN OF THIEVES by David Chandler
WHITE TIGER by Kylie Chan
RIDES A DREAD LEGION by Raymond E. Feist
EARTH STRIKE by Ian Douglas
THE HEIR OF NIGHT by Helen Lowe
SHAMAN'S CROSSING by Robin Hobb (until 1/2/12)
EVERY WHICH WAY BUT DEAD by Kim Harrison is $1.99 through 1/10/12
Earth Strike: Star Carrier: Book One by Ian Douglas
eReaders and Tablets on Sale
Kindle DX – Woot has the refurbished Kindle DX on sale today only for $199. It is a 9.7″ E Ink ereader and normally sells for $279 new from Amazon.
Sony PRS-T1 – The Sony Reader is still on sale from a number of retailers for around $99: Amazon, Buy.com, Sony, Newegg.
Nook Color – Barnes and Noble continues to sell refurbished Nook Colors on eBay for $149. Earlier in the week they ran a sale on eBay for new Nook Colors at $179 and it was a miserable failure: they only sold about 50 units total in 3 days.
Kobo Vox – The Kobo Vox is marked down from $199 to $169 at Walmart. It is a 7″ tablet with Android 2.3 (Walmart has it wrong).
HTC EVO View 4G – On sale for $199 with 2 year contract from Sprint. The HTC EVO View 4G is a 7″ tablet that runs Android 3.2 Honeycomb. It has a 1.5GHz Snapdragon processor and comes equipped with HTC Sense.