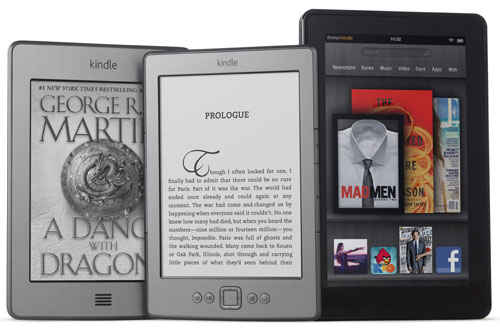 There's some good Kindle news to report this morning. First, Amazon has finally started rolling out the Kindle Touch to countries outside the US. Second, Amazon has started selling refurbished Kindle Fires for $179.
Despite the lack of an official announcement, the product page for the WiFi Kindle Touch now has the option to select a country for shipping outside the US. However, the 3G Kindle Touch still doesn't have an international shipping option, at least not yet.
To see if your country can have the Kindle Touch shipped there, just hit the product page and check the drop-down list. Some European countries such as the United Kingdom and Germany that you would think would be able to get a Kindle shipped there can't. I suppose Amazon is going to add them to the local Amazon sites instead.
Now for the Kindle Fire news. Yesterday refurbished Kindle Fires turned up on Amazon for $179 with free shipping. That's fast considering it was just released in November.
I don't know if only $20 off is going to be enticing enough, however. Usually refurbished electronics can be had for a better deal than just 10% off the regular price. Regardless, having the option to get a Kindle Fire for $179 is certainly going to appeal to some.