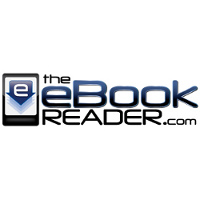 As February strolls into its final week, there are some good deals to be had for ebooks, ereaders, and tablets. You can even get an Android 4.0 tablet on the cheap, or an open-boxed color ereader for $29.
But first, let's start with the ebook discount codes. As always, coupons can be used on non-agency ebooks only since the "big" publishers don't allow discounts on their ebooks unless they say so.
Kobo Discount Codes
The following codes for Kobo Books.com are single-use coupons.
40% Off – c4auto40 – Expires 2/25
35% off – thankyou2012
25% off – c1auto25
25% off – survey25
20% off – save20offer
Codes found via MR.
Kobo Trivia Contest
Prizes and more coupon codes can be had for Kobo Books.com by entering their daily trivia contest that is ongoing until February 29th.
Here's what you can win:
10% – 35% off ebook coupons
$25 cinema vouchers
Grand Prize: 3 Kobo Touch eReaders + Bose SoundDock Portable Digital Music System
eBooks.com Discount Codes
Here lately, eBooks.com
doesn't seem to be running as many coupon offers. Here's what I was able to dig up:
Winter Promotion: Take $10 off on $80 or more purchase with code winterebookscp. Valid until Mar 22, 2012.
Library Month Promotion: Get 10% off with code – LibraryLovercp. Valid until Feb 29, 2012.
Use code categorysalecp for 20% off on these subjects in February: Archaeology, Art, Computers, Food & Wine, and Religion.
eReaders and Tablets
$129 Ainol Novo7 Paladin – This tablet is a popular buy today on eBay for $129 via markdown-madness, but I found it for $99 on a Chinese wholesale website. It is a cheap budget tablet and runs the newest version of Android and has halfway decent specs for a $99 7″ tablet. I think I might snag one to review just for the heck of it. What do you think?
$99 Skytex Alpha 2 – This is another cheap 7″ tablet on eBay. It currently runs Android 2.3 Gingerbread but is supposed to be getting a firmware update to Android 4.0 at the end of this month.
$219 Samsung Galaxy Tab – The 3G-equipped 7″ Samsung Galaxy Tab (refurbished) is on sale at Buy.com today for $220.
$199 8GB Nook Tablet
– In case you didn't hear, Barnes and Noble introduced a new cheaper Nook Tablet to compete directly with the Kindle Fire.
$179 Kindle Fire – If you want to save $20, refurbished Kindle Fire's can be had through Amazon Warehouse Deals.
$244 Kindle DX – The overpriced and completely neglected Kindle DX normally sells for $379, but you can shave $135 off by going with a refurbished Kindle DX. Still, I'd personally go with a PocketBook 902 for $285 over a Kindle DX any day of the week.
$79 Nook Touch (new) – Quill.com has the Nook Touch on sale for $20 off. This is a new Nook, not refurbished.
$79 Nook Touch – If the above offer expires, you can always snag a refurbished Nook Touch through Barnes and Noble's eBay store for $79.
$115 Sony PRS-T1 – If you are patient, you can probably get a Sony PRS-T1 for $99 the next time it goes on sale. Right now $115 is as good as it gets.
$49 Kobo WiFi – Best Buy has the older model Kobo for really cheap refurbished.
$29 Augen The Book – I didn't have very many good things to say about the Augen color ereader when I reviewed it nearly 2 years ago, but Newegg has an open box Augen for $29. It doesn't get any cheaper than that for a color ereader, even if it isn't so great and the company has since gone under.