Coupon Codes for Kobo eBooks and eBooks.com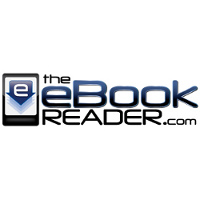 It seems like it's been a while since I posted about any ebook coupons so here it goes.
As always, ebook retailers can only offer these discounts on ebooks from certain publishers so they won't work for all ebooks.
Kobo eBooks Discount Codes
Below is a list of coupon codes for Kobobooks.com. These are single use coupons.
$1 off – Kobodollaroff – Expires June 30th
20% off – June20off – Expires June 30th
20% off – mar16us20 – Expires March 19th
25% off – c1auto25 – Expires ?
30% off – c2auto30 – Expires ?
35% off – thankyou2012 – Expires ?
40% off – c4auto40 – Expires ?
March Coupon Codes for eBooks.com
Here are the March coupon codes for eBooks.com
:
St. Patrick's Day Sale – 15% off on Religion, History and Fiction titles with code stpatrickdaycp. Valid March 10-17.
Spring Promotion – $5 off on $45 or more purchase with code springebookscp. Valid until Jun 20, 2012.
Spring Break Promotion – 15% off with code springbreak$cp. Valid March 15th – April 1st.
Back to School Promotion – 5% off purchase of ebooks with coupon BTSBOOK%SALEcp. Valid until August 31, 2012.
International Women's Day – 15% off on Fiction / Family & Relationship books with code intlwomendaycp. Valid March 8th – 12th.
Tax Season Discount – 10% off on business taxation books with code taxationsalecp. Expires April 30th, 2012.
March Discount Categories – 20% off with code categorysalecp on these subjects: Current Events, Family, Self-Help, Technology, and Travel.
Craft Month Promotion – 12% off Crafts & Hobbies books with code crafthobbiescp. Valid March 1-31, 2012.
Nutrition Month – 12% off books in Medical category with code nutrition12%cp. Valid March 1-31, 2012 only.
Zinio Magazine Madness Sale
There aren't any coupon codes for Zinio but they are running a March Madness sale for up to 50% off magazines
.