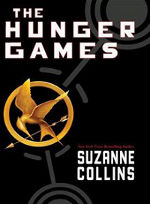 Kobo is running a deal on the Hunger Games ebooks until the end of March where you can get all three ebooks in the Hunger Games Trilogy for about $5 or less, depending on your region and local taxes.
For me it is $5.01 total, with the first book $1.55, and the second and third $1.73 each. Others have gotten them for less. Initially some were able to get the trilogy package using the code but Kobo seems to have pulled the plug on that so you have to get each title individually now.
In order to get the deal price, you'll need to use a different code for each book in the series from these Hunger Games coupon codes below:
HungerGamesDeal5
HungerGamesDeal3
HungerGamesDeal2
Book Links
Enter the coupon code in the Promo Code box during checkout.
If Hunger Games isn't your taste or if you already have it, here are some additional coupon codes for Kobobooks.com that will work on non-agency ebooks.
c4auto40 – 40% off – Expires ?
c4auto35 – 35% off – Expires ?
c3auto35 – 35% off – Expires ?
c2auto35 – 35% off – Expires ?
c1auto30 – 30% off – Expires ?
jmar23us20k – 20% off – Expires March 26th
jmar23ca20k – 20% off – Expires March 26th