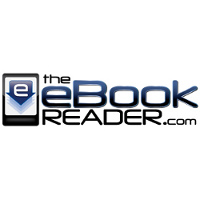 There have been a lot of really good sales on tablets and ebook readers the past couple of weeks, but today has some of the best deals of the year.
The top pick is a refurbished Kindle Fire for $139 today only. That's a great deal if you don't mind getting a refurbished tablet, which is most likely one someone used for a couple of weeks and then returned. It's been tested and inspected and comes with the same 1 year warranty as a new Kindle so it's a pretty safe bet.
If a Kindle Fire isn't your flavor, Barnes and Noble has been running a great deal on eBay for the past few days. If you buy a Nook Color for $129, you can get a Nook Touch bundled with it for just $20 more. Both are refurbished.
Daily Deals – 3/29/12
$139 Kindle Fire (refurbished) – This normally sells for $169.
$149 Nook Color and Nook Touch bundle (refurbished) – Could this mean there's a new Nook on the horizon?
$299 Samsung Galaxy Tab 10″ (refurbished) – A high-end tablet for under 3 bills is a good deal, especially when it sells for $150 more new.
$69 Sony Reader Pocket PRS-350 (refurbished) – This is the lowest price this ereader has been. New it sold for $179.
$79 Kobo Touch with Special Offers – This also comes with a $10 gift card for Kobo.
$49 5″ Astak EZ Reader Pocket Pro – This is an E Ink ereader that is no longer made or supported, but is a good deal nonetheless.
$39 5″ Aluratek Libre Pro – An LCD epaper ereader for cheap.
$89 7″ Velocity Micro Cruz T301 with Android 2.2 – Not a great tablet but good enough for this price.