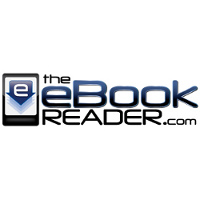 It's hard to believe but it's been almost a month since last posting a sales and deals article.
So I scoured the web for a bunch of current sales and best deals for tablets and ereaders I could find and listed them all below. This time the list is broken up into new items and refurbished devices.
But first, Amazon is giving away a really cool $10 app today for free in honor of John James Audubon's 227th birthday called Audubon Birds: A Field Guide to North American Birds. If you like bird watching it is definitely worth getting.
Now for the sales and deals…
New eReader and Tablet Deals
$99 Kobo Touch – This is the Mother's Day bundle that includes a Kobo Touch and a gel skin case, which together normally cost $145.
$79 Kobo Touch with Offers – This is the Kobo Touch with advertisements on the screensaver.
$79 Kindle 4 with $30 Gift Card – WalMart's April 29th flyer was leaked earlier in the month and it shows a deal for the non-touch Kindle 4 with special offers (ads) that comes with a $30 WalMart gift card, essentially making the Kindle 4 just $49.
$30 Off Nook Tablet at B&N – You can get $30 of either the 8GB Nook Tablet, making it $169, or the 16GB Nook Tablet, making it $219, when you purchase any two digital graphic novels from the Avengers Collection, which range in price from $6.99 to $14.99.
$599 3G Apple iPad 2 32GB – Daily Steals has the 3G iPad 2 on sale today only. That's $130 less than the equivalent iPad 3 model (the upgrade is worth it, but to each their own).
$99 Polaroid 7″ Android 4.0 Tablet – This is about $50 less than other stores are selling it for right now. The deal ends Saturday the 28th and is an in-store only deal at Big Lots.
Sony PRS-T1 with Harry Potter eBook – Sony is running a Harry Potter bundle deal where they are giving away a free download voucher for Harry Potter and the Sorcerer's Stone with the purchase of the PRS-T1 ebook reader for $129. Since the ebook only costs $7.99 that's not really a very good deal.
Refurbished eReader and Tablet Deals
$59 Nook Touch – Barnes and Noble has the Nook Touch on sale again via their eBay store. This is about as good as it gets for a touchscreen E Ink ebook reader at this price.
$169 Kindle Fire – It's not as good as the $139 deal a few weeks back but is still one of the best deals for a tablet at that price.
$199 Nook Tablet – Barnes and Noble offers the 16GB Nook Tablet for $50 off when buying refurbished.
$135 Nook Color – Barnes and Noble still has plenty of refurbished Nook Colors on eBay.
$189 Acer Iconia 7″ Android Tablet – This is a really good tablet except for the 4-5 hour battery life.
$289 Acer Iconia 10″ Android Tablet – This is the 16GB Acer Iconia A200 tablet with a 10″ screen. New it sells for about $339.
$150 Sony Reader PRS-900 – Taking it back a couple of generations, Sony's old school Daily Edition can be had from Geeks.com for $250 less than it originally sold for back in the day.