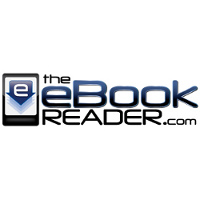 Here lately there are some really good deals to be had on ereaders and tablets.
Barnes and Noble is running yet another sale on the Nook Tablet and some Target stores are clearing out the Sony PRS-T1 for super-cheap.
Here's the list of deals…
$149 Nook Tablet 8GB – B&N is selling the 8GB Nook Tablet through their eBay store for $50 off the regular price. It is new, not refurbished. At that price, this is by far the best deal for a 7″ tablet on the market with its great screen, 10+ hour battery life, and fast dual-core processor. This deal probably won't last very long.
Sony PRS-T1 – Some Target retail stores have Sony's latest ereader on clearance for as little as $65 in some cases. Some Best Buy retail stores have them on clearance for under $100 as well. No good deals online, however, aside from a refurbished PRS-T1 for $99 direct from Sony and new ones for $116 from Amazon.
$99 Polaroid Android 4.0 tablet – This is a daily deal on eBay and is quite a good deal if it is indeed an Android 4.0 tablet like the description says. The picture shows an older version of Android, but Google searches suggest this model number does indeed run Android 4.0.
$74 Kindle Touch – Amazon is selling refurbished ad-supported Kindle Touches for $25 less than new ones.
$69 Kindle 4 – This is the latest non-touchscreen Kindle, and at this price it is refurbished. You can get a new one for $10 more so it's not really that good of a deal.
$269 Motorola Xoom 3G – The deal of the day at Daily Steals is a good one. This is a refurbished unit.
$79 Nook Touch – Like usual, the refurbished Nook Touch sells from B&N's eBay store for $20 less than it does new. That's a very good deal, especially if you hack it to run Android apps.
$120 PocketBook 360+ – This is good price on PocketBook's latest version of their understated 5″ ebook reader. This little critter isn't very well-known but it is loaded with features.
Coby Android 4.0 Tablets – Amazon has the whole line of Coby's new Android 4.0 tablets on sale for 30% off. I wasn't impressed with battery life of the 7″ model that I reviewed, but otherwise it wasn't bad. At $117 it's harder to complain than when it was over $150.
$69 Kobo Touch – Best Buy has refurbished Kobo Touches for cheap online from their outlet center.
$99 Kobo Touch – The Kobo Touch is still selling for $30 less than it used to; the price drop appears to be permanent.
$85 iRiver Story HD – This isn't an ebook reader that I would recommend but some people like it for its high-def screen.