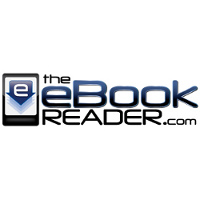 There are some really good deals to be had on ereaders and tablets this week. And at the bottom of this post there are some 20%-50% off discount codes for Kobo ebooks as well.
If you live near a Micro Center store you can get one of the best deals for a 7″ Android 4.0 tablet so far this year, and WalMart has a good deal on a Kindle Touch 3G. Here's the list…
$199 7″ Samsung Galaxy Tab 2.0 – Micro Center is currently selling the latest 7″ Galaxy Tab for $50 less than anywhere else. This is a great deal for a tablet that is a lot better than the Kindle Fire and Nook Tablet both. The catch is you have to pick it up in store.
$109 Kindle Touch 3G – WalMart has the Kindle Touch 3G on sale this week, but you have to buy it in stores, not online. It normally sells for $189 without ads and $149 with "special offers". Not sure which one WalMart is selling because the weekly ad doesn't specify.
$89 7″ Android 4.0 tablet – Not sure about this deal; it looks a little too good to be true given the specs. According to Amazon's listing, this has a 1024 x 600 resolution screen instead of the lower res screens on virtually all the other budget tablets.
$89 iRulu 7″ Android 4.0 tablet – An intriguing price for an Android 4.0 tablet with an HDMI port and the Android Market (according to the listing anyway).
$69 Kobo Touch with Offers – Best Buy has the ad-supported Kobo Touch for $10 less than it usually sells for.
$149 10″ Cobalt Android 4.0 tablet – I found this on eBay and it's one of the cheapest 10″ Android 4.0 tablets around. This picture shows an earlier version of Android so who knows….
$99 Kobo Touch – This gets less attention than it deserves given the fact it doesn't have ads at that price.
$29 iTomic color ereader – It's probably not very good but this is as cheap as it gets in ereaderville.
$159 10″ Ematic eGlide Pro II – I have no experience with this tablet whatsoever but it looks like a pretty good deal for the price. It normally sells for $40 more.
$115 Nook Color – Today is the last day to get a refurbished Nook Color from Newegg for $20 less than it sells for elsewhere.
$72 Nook Touch – Newegg has the refurbished Nook Touch for cheaper than usual.
$104 Sony PRS-T1 – Newegg has an open-box PRS-T1 for $25 less than the regular price.
$69 Sony Pocket PRS-300 – This isn't a bad price for one of Sony's older 5″ ereaders, although it's pretty out-dated by this time.
Kobo eBooks Discount Codes
Here are some active codes for ebooks from Kobo eBooks found via MobileRead.
Welcome20 (20% off)
Kobodollaroff ($1 off)
JUNE20OFF (20% off)
save20offer (20% off)
survey25 (25% off)
c1auto25 (25% off)
thankyou2012 (35% off)
c1auto30 (30% off)
c2auto25 (25% off)
c2auto30 (30% off)
c2auto35 (35% off)
c3auto35 (35% off)
c4auto35 (35% off)
c4auto40 (40% off)
c4auto45 (45% off)
anniversary20 (20% off)
1x2590us (25% off)
1x2530us (25% off)
2x25180us (25% off)
RggiCA5091 (50% off)