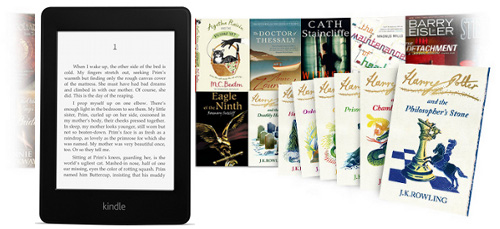 Up until now the Kindle Paperwhite and Kindle Owner's Lending Library have been restricted to the United States only. But that's about to change.
Yesterday Amazon started taking pre-orders for the new Kindle Paperwhite from regional Amazon websites in Europe, including the United Kingdom, France, Italy, Spain, and Germany. Here are the links to each website's listings, along with the prices and release dates for each region:
The arrival of the Paperwhite in Europe is earlier than expected, and is somewhat surprising considering the current supply shortage in the US, with current ship dates 4-6 weeks off. In years past when Amazon released a new line of Kindles in the fourth quarter, they typically didn't see an international release until after Christmas.
It's good to see Amazon accelerating international release dates, and more countries will likely get added to the list soon.
Amazon also announced that the Kindle Lending Library is coming to the UK, Germany, and France later this month. This grants access to a pool of over 200,000 ebooks to borrow for free, up to one per month with no expiration dates, but only for Amazon Prime members that own a Kindle device. Here's an earlier post with more information about how the Kindle Lending Library works.