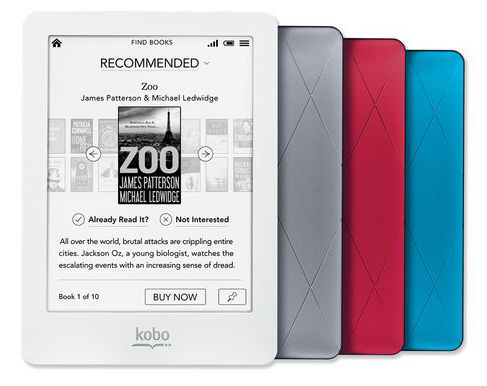 It seems that whenever Kobo launches a new ereader device, it takes longer for it to become available in the United States than other countries, but this year with the Kobo Glo they are taking it to a whole new level.
The Kobo Glo was released at the beginning of October. Right now it is readily available both online and in stores in Canada and the UK from retailers like Indigo and WHSmith.
In the US, however, the Kobo Glo has yet to see the light of day. It's not currently available anywhere, and hasn't been all month. And Kobo still isn't selling them from their website either. Yet I went back and looked at the press release and it clearly says the release date for the Kobo Glo is October 1st. Something isn't adding up…
Today I decided to dig further into this to see when the Kobo Glo is expected to become available in the US because I really need to review it and compare it to the Kindle Paperwhite and Nook Glow (as people keep reminding me), and quite frankly it's not looking very promising.
My contact with Kobo was nice enough to look into the matter and according to the info received from Kobo's supply chain, Fry's Electronics isn't expected to get them in until "later in November" and Best Buy is supposedly only going to be carrying the Kobo Mini, which doesn't make sense because they've had the Kobo Glo listed for several weeks now, saying it's "coming soon". Maybe they will get some in soon after all.
The most promising option is they are supposed to be arriving on October 27th to independent bookstores thanks to a new partnership with the American Booksellers Association (ABA). The only problem with that is it doesn't exactly tell me where I can go and pick one up and I doubt all Indie Stores will carry them and the ones that do will probably have an erratic supply—they aren't exactly electronic superstores.
As for availability from Kobo's website, it sounds like that isn't going to be happening until later in the year. There was no mention of WalMart, Target, or other retailers.
Hopefully some Kobo Glos start trickling into the US soon.
P.S. One of the reasons I really want to get a Kobo Glo in my hands to review is I was able to get a Kobo Mini from Best Buy last week and it has turned out to be a pretty nice little ereader. I'll get the review posted next week.