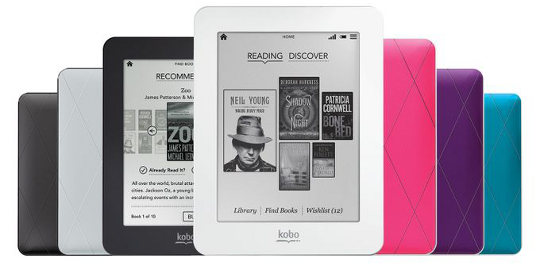 The Kobo Glo still isn't available in the United States yet, although it should start becoming available as soon as this week, but the Kobo Mini has been available from Best Buy for nearly a month now.
I picked one up a few weeks ago and have been testing it out. Today I just finished up the Kobo Mini review, which includes a video walkthrough of its features. There's also a picture of it next to the Kobo Touch to get an idea the size and screen difference.
It's been a long time since I reviewed a 5-inch ebook reader and it was fun. It's surprising that Amazon has never released one.