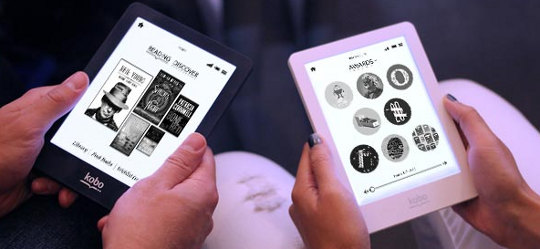 The Kobo Glo is a 6-inch ebook reader that looks to be a big contender this holiday season with its built-in frontlight and high-resolution E Ink screen, especially with the Kindle Paperwhite on backorder until mid-December, but up until now the Kobo Glo has been unavailable for purchase in the United States despite the fact it was first released over 1 month ago in Canada and the UK.
Finally the Kobo Glo is starting to show up at a few independent bookstores across the US both online and in stores.
Among them is Powell's Books. They have the Kobo Glo available for order from their website for $129 with free shipping. I ordered one this morning for review since I can't find any locally. I haven't got the shipping notice yet, but hopefully the device will arrive by the end of next week.
If you want to find a Kobo Glo locally, the best way to search for independent bookstores in your area is to use this Indie Store Finder. Then call and see if they have any in stock. Not very many stores have them yet, it seems, but shipments are supposedly coming in over the next couple of weeks.
This is an interesting approach that Kobo is taking for distributing the Kobo Glo in the US. Instead of using big name retailers like Best Buy and Walmart, they are distributing through smaller independent bookstores. The devices will probably start showing up in retail stores eventually but for right now this is all we've got.
I can't comprehend why Kobo doesn't sell the Kobo Glo from Buy.com. Both Kobo and Buy.com are owned by the same company, Rakuten. Makes no sense. Regardless, it's good to see the Kobo Glo finally making its way to the US.