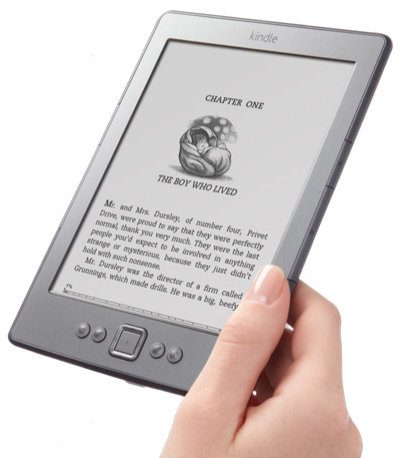 It's been well documented the limitations of ebooks. You can't sell them used or give them away to someone else after reading them like you can with paper books.
You can pass along ebooks if they are DRM free, but if you are buying them from a retailer like Amazon, the odds of getting a DRM free ebook are slim to nil.
However, this week I encountered a mysterious loophole with the Kindle that does indeed make it possible to give away your Kindle ebooks to someone else. You could give away your entire library of ebooks, in fact, and still have access to all of them yourself.
The catch is you have to give away your Kindle. Sounds obvious, right? Well, not exactly.
This week I gave my mom my basic Kindle from last year since I've now got this year's model and no longer need the older one. Instead of factory resetting the device, I just went into settings and unregistered it from my account and then re-registered it to my mom's account.
The odd thing about doing it that way is that all the ebooks downloaded to the device remain there after switching accounts. Even after restarting they don't go away. All open and all work perfectly fine despite the fact they are in no way associated with the new user's account.
Since the ebooks have DRM, I wasn't expecting them to work from an account they were not purchased from, but that is not the case. They all work just fine. You could give away your entire Kindle library to someone else simply by downloading everything to the device before switching accounts.
It's surprising the Kindle has this loophole; I wonder what Amazon's reasoning is for doing it that way. I can see how unregistering would be useful for Kindles available in public places like a library or hotel, but now that Kindles have parental controls that allow users to restrict access to the Kindle store it seems rather pointless.