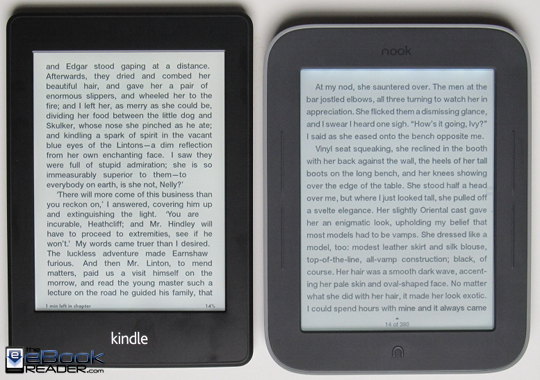 "The eReader era just arrived, but now it may be ending" declares technology reporter Greg Bensinger in a recent Wall Street Journal article. To support this claim, Bensinger cites two market research studies which show that the eReader boom might have plateaued. Market 'intelligence' firm IDC estimates that the sale of dedicated reading devices has dropped from 27.7 million units in 2011 to just 19.9 million units in 2012. Technology analyst IHS iSuppli paints an even grimmer picture, with 2011 eReader sales falling to just 14.9 million units, a 36% decline from the previous year. Just for comparison, IHS iSuppli finds that tablets will have a much sunnier outlook, selling an impressive 340 million units by 2016.
After showing us these figures, Bensinger wagers that "one problem [with eReader sales] is that some users who bought eReaders see no particular urgency to buy another." I am inclined to agree, based on the posts I see by many members of Mobileread, an immensely popular forum site for digital reading enthusiasts. On any given thread, I will read a comment by someone who says that they are still using an eReader that was released three or four years ago.
You may love eReaders and be super excited about them today, but if you aren't upgrading and spending money on new devices, the market doesn't know this.
For example, one member in a news thread about the WSJ article mentions: "Yep, I've loved my 505, but it's pretty much dead at this point. I've switched to using my K2 as my primary e-ink reader." The Sony PRS-505 was released on October 2, 2007, and the Kindle 2 was released on February 23, 2009.
A self-described "PRS-350 hoarder" declares: "I just got my 5th PRS-350. I'm definitely doing my part!" He later adds, "I'll hang onto my PRS-350s until they all die, or I die, whichever comes first." The Sony PRS-350 Pocket Edition was released in August 2010…
Buying a stack of your favorite eReader on eBay might be beneficial to a few sellers who found them in their closets, but I don't think this stat is making it into market research studies. I see posts like this all the time on Mobileread, and as a lover of eReaders, I can understand why. You find a device that works for you, and you stick with it. I still have my Kindle 3 in my desk drawer, but I also have a Kindle Paperwhite right beside it. If eReader users are unwilling to step one foot on the 'upgrade treadmill,' eReader companies will stop making new eReaders. It's as simple as that.
Everyone doesn't have to rush out and buy the latest Kindle, but there needs to be enough people who do to make the existence of a new generation possible at all.