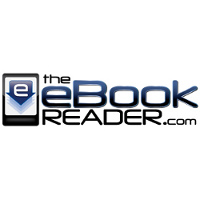 So I've got some good news and some bad news.
The good news is that I've spent the past couple of weeks getting everything on this website migrated over to a new host to improve overall performance and reliability. I know some folks have been periodically having issues getting blog pages to load over the past few months, and now that issue has been fixed, among other things.
The bad news is the site unexpectedly went down for about half a day earlier this week during the transition while waiting for the new information to update, and unfortunately Google really took offense to that. In fact Google has completely removed The eBook Reader.com along with The eBook Reader Blog from appearing in Google search results. De-indexing is what it's called, and is one of the worst things that can happen to a website.
Fortunately it's not as bad as it sounds, but it's still not good. Google de-indexed The eBook Reader because of a bunch of DNS errors and not because of any violation to their terms of service. Google's bots now can access the site without any problem, but it's going to take some time for them to re-crawl all the pages and start re-indexing everything.
One way to speed up the process is to show Google that this website is indeed still alive and kicking. That's where visitors like you can really help this website out a lot by doing things like sharing it on social media networks such as Facebook and Twitter, and of course Google+. Other ways to help include subscribing to receive email updates to new posts via Google Feedburner, and just generally sharing links to the pages you've found most helpful.
On every page there's an AddThis sharing widget to make sharing easy. On blog posts they are at the top of the post, and static pages they are at the bottom. You can use those to share individual pages or the one below for The eBook Reader.com's homepage.
Thanks for your support! Every little bit helps.
Lastly, I want to apologize to those of you who have had any problems getting this website to load recently. I know how frustrating that can be, but now that the transition is complete it should be smooth sailing from here on out. Also, some emails and comments from earlier in the week didn't go through during the transfer. Sorry about that. Feel free to send/post them again.
Update: Thanks for your support, everyone! A few days later and things are back to normal again.