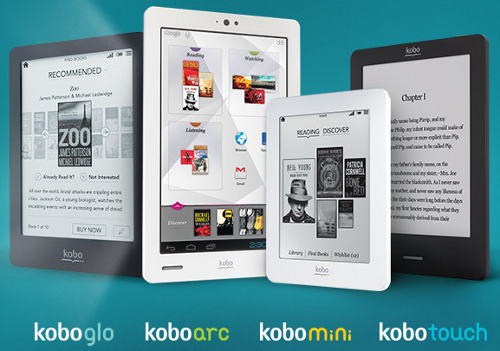 Welcome ladies and gentlemen to another edition of an ebook reader rant. Today's topic is how utterly inefficient and backwards Kobo runs their ereader business.
The way I see it, Kobo will be lucky to still be around in five years if they continue doing business the way they are now. They need to do some serious house cleaning and hire somebody from Amazon's Kindle team to show them how it is supposed to be done.
I've been following Kobo since 2009 when they were still called Shortcovers instead of Kobo. During their evolution over the past four years they've done some questionable things that make you scratch your head, but since they were acquired by Rakuten a year ago things have gotten noticeably worse.
First and foremost is the fact that Kobo makes it extremely difficult to buy a Kobo ereader or tablet. It boggles the mind how any company could put such little effort into selling their own products.
Kobo first announced their new line of ereaders and tablets—the Kobo Glo, Kobo Mini, and Kobo Arc—back in early September.
Here it is five and a half months later and they still aren't readily available in the United States, the biggest ebook market in the world. Kobo isn't selling their devices from any large retail stores, with the exception of Best Buy, and they are only selling the Kobo Mini. Best Buy has had the Kobo Glo and Kobo Arc listed as "coming soon" since September. Seriously, give it up already and get rid of the listings; it's not going to happen.
The craziest thing of all is you can't even go to Kobo's website and buy any of their ereaders or accessories. Kobo used to sell their gadgets from their website, but not anymore.
Pretty much the only option to get a Kobo ereader in the US is to go hunting at small Indie bookstores and Christian bookstores. I live near a large city and even still there are only a couple of options. When I was trying to find a Kobo Glo to review no one had them locally so I had to end up ordering one from Powell's Books in Oregon.
The real head-scratcher is the fact that Kobo is owned by Rakuten, the biggest online retailer in Japan. They even have a US website called Rakuten.com (they recently changed the name from Buy.com) that sells consumer goods and most notably electronics. Yet not a single one of the newer Kobo ereaders can be found on that website.
Seriously Kobo, if that's best you can do to get your ereaders and tablets into consumers hands you aren't going to be around for very long.
Could you imagine if Amazon had the same kind of approach as Kobo? Where you couldn't buy any Kindles from their website and instead had to run around to a bunch of little Indie bookstores to try and find one. It's laughably ridiculous. It's like Kobo isn't even trying anymore.