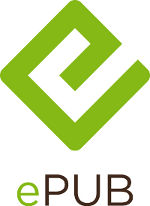 Over the years I've come across dozens and dozens of articles and emails and forum posts about how great the ePub ebook format is and how much better it is than other formats, especially Amazon's proprietary Kindle format.
People think that Amazon should switch to using ePub format because it is more "open" and everyone else is using it so why aren't they.
I, for one, don't understand the obsession with placing the ePub format up on a pedestal. It's been cut up and DRM'd in so many different ways it has become more of a Frankenstein format than anything else out there.
Just because an ebook is in ePub format doesn't make it any more "open" than a Kindle book. At least with Kindle ebooks you know what you are getting. With ePub ebooks there are so many different DRM restrictions it doesn't even make sense to group all ePub ebooks into the same category.
There are Adobe ePubs, Barnes and Noble ePubs, iBooks ePubs, watermarked ePubs (that's what everyone should be using instead of Adobe)—all of which have different DRM restrictions that essentially makes them into different formats because they aren't always going to be supported by or cross-compatible between different ereading devices and platforms.
How does dividing a single format into all these different sub-categories make it better? It's confusing and it's nonsense.
The reason ePub format gets all the glory is not because it displays ebooks any better than other formats—because it doesn't—it's because people are misinformed by the idea that it is an open format. Just because DRM-free ePub ebooks are open, doesn't make the entire umbrella of ePub ebooks open.
Try to read an Apple iBooks ePub on a Sony Reader. Or try to read a B&N ePub on a Kobo. It doesn't work. So how does that make ePub format better than Kindle or some other format?
The majority of DRM'd ePub ebooks use Adobe DRM. Just because a DRM scheme is more widely used than others, doesn't make it better. Why should everyone have to pay Adobe a licensing fee to use their Adobe DRM ePub format? What's so great about Adobe that makes them the good guy here? The way I see it they've done more damage to the ePub format and the overall evolution of ebooks than Amazon.
At least Amazon's ebooks have some consistency with formatting and overall presentation; with ePub ebooks you never know what you are going to get. The book might have 2″ margins, or it might have no margins at all. It could be fully justified or left justified. It might have spaces between paragraphs or indented paragraphs. It could have locked fonts and formatting, or not.
There are so many variations with the ePub format anymore that I don't see how it can be regarded as the best ebook format. The lack of universal formatting guidelines and all the different DRM systems have made it into a monster. Amazon's DRM is just as bad, but at least it only has one head to bite you with.