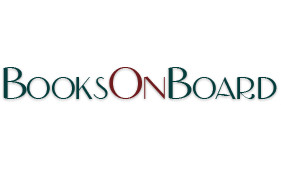 Since launching in 2006, BooksOnBoard has been one of the more popular independent bookstores to buy ebooks from (audiobooks too), especially for international buyers.
But as of yesterday, BooksOnBoard has stopped selling ebooks. Access to their ebookstore has been shut down entirely. The only thing that you can do is log into your account and download past purchases.
This is part of the statement on their website:
Please sign in on the login page to download books you have purchased. BooksOnBoard has temporarily stopped selling books. We are re-structuring to compete more effectively against Goliaths who have entered our marketplace since we first launched in 2006, i.e., Amazon, Apple, Google, Sony and Barnes & Noble.

We expect to be back with our new business model soon. Meanwhile, customers can continue to download their prior purchases as long as the publisher and their distributors continue to make them available – same as always and out of our control. As in the past, it's always wise to download your eBooks as soon as possible after purchase.
It goes without saying: if you've ever bought ebooks or audiobooks from BooksOnBoard, now would be the time to go and download backup copies in case they shut down entirely.
Right now BooksOnBoard is expecting to restructure their company and reopen their virtual doors in the future, but that seems rather optimistic. You never know which way the wind is going to blow with cases like this, especially with reports that they've been neglecting to make payments to some publishers for awhile now.
It's sad to see smaller independent bookstores like this struggling to remain afloat, but that's the nature of the business. And it goes to show how important it is to always download backup copies of your purchased ebooks so that they don't disappear into oblivion if the place you bought them from happens to go under.