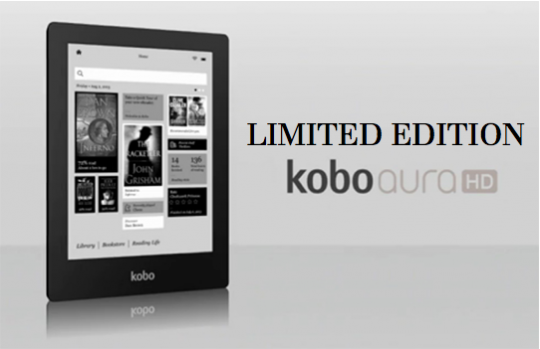 When Kobo surprised everyone by unveiling the Kobo Aura HD back in April, we knew from the beginning that it was unlikely to stay around as long as Kobo's other ereaders because it was labeled as "limited edition", with no real explanation of what that meant exactly.
Well, just three months after launch, signs are indicating that the Kobo Aura HD could already be at the end of the line. I noticed a few things about the Aura HD today that I think you will find interesting.
For awhile Kobo has been having trouble keeping stock of the colored units, the brown and white ones (espresso and ivory, as they call them), and then they eventually disappeared from Kobo's website altogether. But they've continued to offer the black (onyx) model. Not anymore.
Currently the onyx Kobo Aura HD is listed as "out of stock" at Kobo.com.
On the surface that may not seem like a big deal, maybe they are just in between getting a new shipment or something. But the more concerning detail is the fact that all mention of the Kobo Aura HD has been removed from Kobo's ereader page on their website. It now only lists Kobo's other ereaders, and all links for the Kobo Aura HD have been removed.
The funny thing is Kobo is still advertising the Aura HD on their homepage, and it directs to a page where you can't buy it and gives no options where to buy it. That makes a lot of sense.
I also checked with some of Kobo's retailers, and most are all sold out of the Kobo Aura HD as well, including the major ones like Best Buy (Canada) and Future Shop. One of the few places that shows any in stock is Indigo.
In the United States there are no retail partners that sell the Kobo Aura HD as far as I know. Maybe a few independent bookstores, but none of the ones I've checked have any. They don't even list it on their websites.
This could just be a simple supply issue, or it could be the end of the Kobo Aura HD. I'm inclined to believe it's the latter based on its removal from Kobo's ereader webpage. But then again Kobo's website is notorious for broken links and weird stuff that doesn't make sense. Hopefully the Aura HD isn't a total goner.
Update: I just noticed that the Kobo Aura HD does show up on Kobo's ereader page when viewed with browsers other than Firefox. For some reason I often have issues with Kobo's website when using Firefox. Take a look. It's weird how even the link at the top for the Aura HD is gone with Firefox.
Firefox Screenshot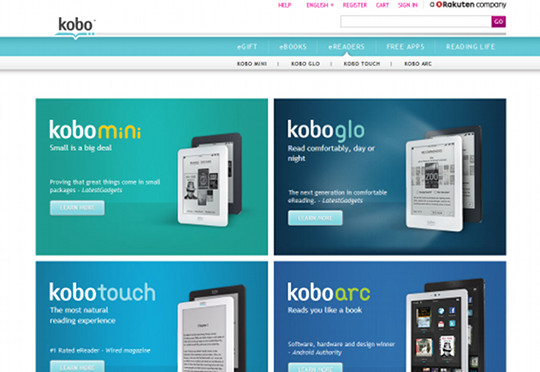 Chrome Screenshot