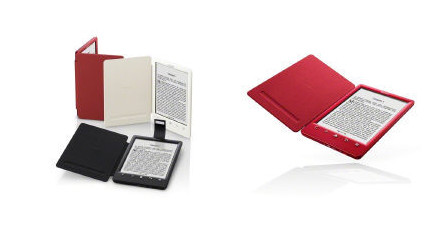 Today I've got some unfortunate news to report. Some new information has leaked online about Sony's new upcoming PRS-T3 ebook reader and it doesn't look good.
In fact I'm so disappointed that I almost decided not to write an article about this at all because quite frankly there's so little new information revealed that it hardly warrants any attention at all, but it's the one thing that is missing that caught my eye.
It's all but official. The new Sony Reader PRS-T3 does not have a frontlight. It looks like Sony is choosing to be the only major ebook reader manufacture not to give its user base the option of a frontlit ereader.
How can I be so certain the PRS-T3 doesn't have a frontlight, you ask? Well, that's easy. There's no reason at all to sell a lighted cover for the PRS-T3 unless it doesn't have a built-in light of its own. Yep. Not only did the PRS-T3 show up early on retailers' websites, so did the lighted cover.
The only possible way that Sony releases a PRS-T3 with a frontlight is if there just happens to be some kind of sub-model that has yet to be leaked. And that's not very likely.
If a frontlight doesn't matter to you, then the rest of the leaked specs may be of interest. It turns out it's not all bad news. The PRS-T3 does at least come with a 1024 x 758 HD E Ink screen. Of course that's nothing new. The Kindle Paperwhite and Kobo Glo used that screen last year, and the iRiver Story HD had it over 2 years ago.
Other specs include Wi-Fi and infrared touch. The device has an auto wake/sleep cover and a lithium-ion battery. Once again there are going to be three color choices available, black (PRST3BC), red (PRST3RC), and white (PRST3WC). Nothing new or surprising to note. Hopefully the software has some yet-to-be-revealed goodies, or the PRS-T3 could be a huge disappointment.