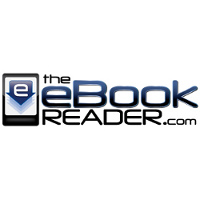 There are a lot of really good deals to be had on tablets and ebook readers this Black Friday and Cyber Monday weekend. Well, maybe not so much for dedicated ebook readers, although some older Nooks can be had for really cheap, but there are tons of tablets on sale.
In fact there are so many sales that it's pretty overwhelming, so I'm just going post a list of some of the best deals for this Black Friday and Cyber Monday weekend.
Feel free to post more deals in the comments section. I'll update this post if some other good deals come up this weekend.
eBook Readers
$169 Kindle DX – Amazon has placed the Kindle DX on sale once again, and this time it's $20 less than ever before. You can also get the leather cover for just $10 more. It's hard to believe this ereader originally sold for $379 when it was first released back in 2010.
$49 Nook Touch with GlowLight – Best Buy has the Nook Glow for cheap, but it's last year's model, not the new one.
$39 Nook Touch – Barnes and noble is selling their original Nook Touch ebook reader for super cheap both in stores and online through December 2nd.
$49 Basic Kindle – Best Buy is selling the basic Kindle for $20 off the regular price, and they are even selling it online.
$79 Kindle Touch – If you want a Kindle with audio support and a touchscreen, this is the model to get. It's refurbished at this price.
Tablets
$99 Kindle Fire HD – Best Buy has last year's 7″ Kindle Fire HD for a really good price. Unlike the newer version, this one has an HDMI port.
$449 iPad Air – Best Buy has the iPad Air on sale for $50-$70 off this weekend.
$299 iPad 2 – Best Buy is selling the iPad 2 online for $100 off this Black Friday and Cyber Monday weekend.
$109 Nook HD+ – Refurbished unit via eBay. This is the 32GB model.
$99 Kobo Arc – The Kobo Arc tablet is on sale from November 29th – December 1st online at Kobo.com for $99 – $149 in various storage capacities.
$229 Kindle Fire HD 8.9″ – Amazon is still selling last year's 8.9″ Kindle Fire HD for $229, which is $40 off the regular price. Personally I would buy this over the new 8.9″ Fire HDX for $379 any day.
$149 Nexus 7 – Groupon has last year's Nexus 7 on sale for the next week or until they sellout. It's not a great deal for an older tablet but it is the 32GB model at least.
$199 32GB Microsoft Surface RT Tablet – Best Buy has this model marked down $150 for Black Friday weekend.
$169 32GB Microsoft Surface RT Tablet – Refurbished unit via eBay, P3T-00003.
$79 Nook HD – B&N had the 7″ Nook HD tablet on sale for just $79, which is a killer deal, but they are sold out online and have to be purchased in stores.
The new iPad Mini and iPad Air are on sale at a lot of retailers but most are in-store only deals. Target is giving away $75-$100 gift cards with a purchase. MicroCenter has all the new models for $40 off retail in-store. Staples has a bunch of deals on iPads too, but most seem to be sold out online already and have to be found at retail stores.
Other Deals
30% off Books at Amazon – There's a deal at Amazon where you can get 30% off any paper book that is sold and shipped by Amazon with code BOOKDEAL.
100 Bestsellers Up to 75% Off at Google Play – A list of ebooks on sale at Google.
Coupon for Select Kindle Books for $0.99 – A sale on select Kindle ebooks through Amazon local deals.
30% off any Item at B&N – Use BFRIDAY30 at checkout to receive 30% off any non-Nook item at Barnes and Noble.