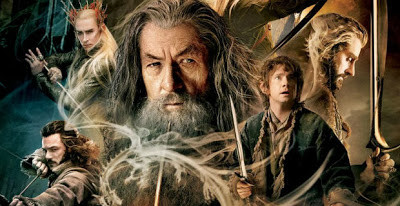 Let's face the facts. Books are usually better than their movie counterparts. Because of time limitations with movies, books tend to have a lot more details, character development, and overall depth.
That's why most people would rather read the book before seeing the movie, and now is the best time to start reading the books if you want to get a jump on some of the popular upcoming movies for 2014.
Here's a list of 8 books soon to become movies:
The Monuments Men by Robert M. Edsel
At the same time Adolf Hitler was attempting to take over the western world, his armies were methodically seeking and hoarding the finest art treasures in Europe. The Fuehrer had begun cataloguing the art he planned to collect as well as the art he would destroy: "degenerate" works he despised. In a race against time, behind enemy lines, often unarmed, a special force of American and British museum directors, curators, art historians, and others, called the Momuments Men, risked their lives scouring Europe to prevent the destruction of thousands of years of culture. Focusing on the eleven-month period between D-Day and V-E Day, this fascinating account follows six Monuments Men and their impossible mission to save the world's great art from the Nazis.
Movie Title: The Monuments Men (IMDb)
Movie Release date: February 7th, 2014
Director: George Clooney
Starring: George Clooney, Cate Blanchett, Matt Damon
Winter's Tale by Mark Helprin
A burglar falls for an heiress as she dies in his arms. When he learns that he has the gift of reincarnation, he sets out to save her.
Movie Title: Winter's Tale (IMDb)
Movie Release date: February 14th, 2014
Director: Akiva Goldsman
Starring: Colin Farrell, Jessica Brown Findlay, Russell Crowe
Divergent by Veronica Roth
In Beatrice Prior's dystopian Chicago, society is divided into five factions, each dedicated to the cultivation of a particular virtue—Candor (the honest), Abnegation (the selfless), Dauntless (the brave), Amity (the peaceful), and Erudite (the intelligent). On an appointed day of every year, all sixteen-year-olds must select the faction to which they will devote the rest of their lives. For Beatrice, the decision is between staying with her family and being who she really is—she can't have both. So she makes a choice that surprises everyone, including herself.
Movie Title: Divergent (IMDb)
Movie Release date: March 21st, 2014
Director: Neil Burger
Starring: Shailene Woodley, Theo James, Kate Winslet
Serena by Ron Rash
The year is 1929, and newlyweds George and Serena Pemberton travel from Boston to the North Carolina mountains where they plan to create a timber empire. Although George has already lived in the camp long enough to father an illegitimate child, Serena is new to the mountains—but she soon shows herself to be the equal of any man, overseeing crews, hunting rattle-snakes, even saving her husband's life in the wilderness. Together this lord and lady of the woodlands ruthlessly kill or vanquish all who fall out of favor. Yet when Serena learns that she will never bear a child, she sets out to murder the son George fathered without her. Mother and child begin a struggle for their lives, and when Serena suspects George is protecting his illegitimate family, the Pembertons' intense, passionate marriage starts to unravel as the story moves toward its shocking reckoning.
Movie Title: Serena (IMDb)
Movie Release date: April 2014
Director: Susanne Bier
Starring: Jennifer Lawrence, Bradley Cooper, Rhys Ifans
The Fault in Our Stars by John Green
Despite the tumor-shrinking medical miracle that has bought her a few years, Hazel has never been anything but terminal, her final chapter inscribed upon diagnosis. But when a gorgeous plot twist named Augustus Waters suddenly appears at Cancer Kid Support Group, Hazel's story is about to be completely rewritten.
Movie Title: The Fault in Our Stars (IMDb)
Movie Release date: June 6th, 2014
Director: Josh Boone
Starring: Shailene Woodley, Ansel Elgort, Nat Wolff
The Maze Runner by James Dashner
When Thomas wakes up in the lift, the only thing he can remember is his first name. His memory is blank. But he's not alone. When the lift's doors open, Thomas finds himself surrounded by kids who welcome him to the Glade—a large, open expanse surrounded by stone walls. Just like Thomas, the Gladers don't know why or how they got to the Glade. All they know is that every morning the stone doors to the maze that surrounds them have opened. Every night they've closed tight. And every thirty days a new boy has been delivered in the lift.
Movie Title: The Maze Runner (IMDb)
Movie Release date: September 19th, 2014
Director: Wes Ball
Starring: Dylan O'Brien, Will Poulter, Kaya Scodelario
Gone Girl by Gillian Flynn
On a warm summer morning in North Carthage, Missouri, it is Nick and Amy Dunne's fifth wedding anniversary. Presents are being wrapped and reservations are being made when Nick's clever and beautiful wife disappears from their rented McMansion on the Mississippi River. Husband-of-the-Year Nick isn't doing himself any favors with cringe-worthy daydreams about the slope and shape of his wife's head, but passages from Amy's diary reveal the alpha-girl perfectionist could have put anyone dangerously on edge. Under mounting pressure from the police and the media—as well as Amy's fiercely doting parents—the town golden boy parades an endless series of lies, deceits, and inappropriate behavior. Nick is oddly evasive, and he's definitely bitter—but is he really a killer?
Movie Title: Gone Girl (IMDb)
Movie Release date: October 3rd, 2014
Director: David Fincher
Starring: Rosamund Pike, Ben Affleck, Neil Patrick Harris
The Hobbit by J.R.R. Tolkien
Bilbo Baggins is a hobbit who enjoys a comfortable, unambitious life, rarely traveling any farther than his pantry or cellar. But his contentment is disturbed when the wizard Gandalf and a company of dwarves arrive on his doorstep one day to whisk him away on an adventure. They have launched a plot to raid the treasure hoard guarded by Smaug the Magnificent, a large and very dangerous dragon. Bilbo reluctantly joins their quest, unaware that on his journey to the Lonely Mountain he will encounter both a magic ring and a frightening creature known as Gollum.
Movie Title: The Hobbit: There and Back Again (IMDb)
Movie Release date: December 17th, 2014
Director: Peter Jackson
Starring: Benedict Cumberbatch, Evangeline Lilly, Richard Armitage