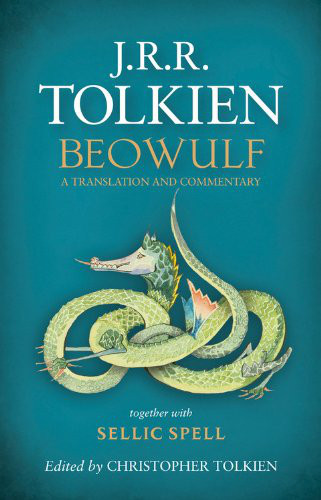 Yesterday was the release day for J.R.R. Tolkien's 1926 translation of Beowulf.
Tolkien is of course famous for writing The Hobbit and The Lord of the Rings series and for creating the setting of those stories known as Middle-earth.
Christopher Tolkien, J.R.R. Tolkien's son, has taken to the task of editing and releasing his father's unpublished works, and now Tolkien's version of Beowulf can be added to that list.
As the description of the book states, Tolkien completed the translation in 1926 before going to Oxford as professor of Anglo-Saxon. The book also includes commentary on the text of the poem that Tolkien wrote as a series of lectures given at Oxford in the 1930s.
Beowulf is a classic man versus monsters story that was originally written in Old English sometime between the 8th and 11th century. The epic poem consists of 3182 alliterative long lines, and is commonly considered one of the most important works of Anglo-Saxon literature. The original copy is located in the British Library.
Tolkien's translation of Beowulf was published by Houghton Mifflin Harcourt and is available in hardcover and in ebook form from all the major retailers. Amazon has the best price, of course, but it's still pricey. The Kindle Edition is $14.99, and the hardcover is about $2 more.
via: TheRecord.com