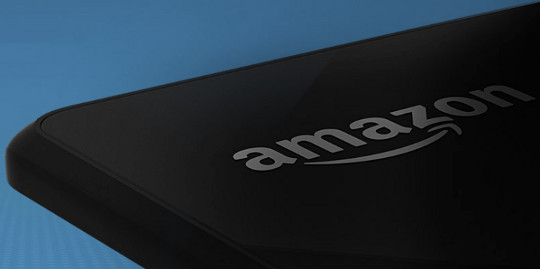 Amazon has placed an interesting banner at the top of their homepage.
The banner says, "Want an invite to our new device unveiling?" It includes a link to request an invitation to the launch event in Seattle, Washington on June 18th, 2014.
The event is open to Amazon customers, developers, and journalists. It's rather unusual to invite regular folks to a product launch event, but Amazon is doing just that.
I'd like to think that a new large-screen Kindle ebook reader is going to be released, but that's unlikely to happen. It's pretty obvious that Amazon is going to release a smartphone, likely with the same Kindle or Fire branding as their ereaders and TV box.
There's a video included over on the invitation page (embedded below). It doesn't actually show the product, just people saying how great it is, but it's pretty obvious they are holding a handheld device in the video and are talking about the rumored 3D user interface that uses front-facing sensors to track eye movement.
Supposedly the phone's 3D interface moves as the user's eyes move, as you tilt your head around from side-to-side and back-and-forth. The phone can even be controlled by tilting the device in different directions.
Other leaked details suggest Amazon's phone will have a 4.7-inch display with a resolution of 1280 x 720, a Qualcomm Snapdragon processor, and 2GB of RAM. Guess we'll have to wait two more weeks to know for sure…