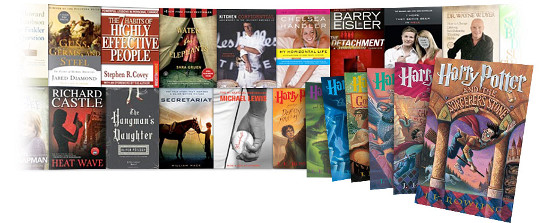 One of unique features available to Kindle owners that subscribe to Amazon Prime is the ability to borrow up to one ebook per month from the Kindle Owners' Lending Library.
The Lending Library consists of over 500,000 Prime eligible Kindle ebooks, and includes some New York Times bestsellers.
Once you select an ebook to borrow, there is no return date; you can keep it as long as you want, or until you want to borrow another Prime eligible book. You can borrow a maximum of one title per calendar month.
The ebook can be read on any Kindle devices that you own, but it won't work with Kindle apps.
Amazon makes it somewhat difficult to find the list of ebooks available in the Lending Library on their website. This is probably because Prime ebooks have to be borrowed using a Kindle device; you can't borrow an ebook using a web browser from a computer. But you can browse the list of eligible titles with a web browser, which can be faster and easier than shopping from the device itself. Here's the link:
Again, you can't borrow from Amazon's website directly, but you can add titles to your wish list and easily find them on a Kindle device to select to borrow.
How to Borrow an eBook
From E Ink Kindles, the Lending Library can be accessed by opening the Kindle Store and hitting the menu button to select the option, or by going to all categories.
On Kindle Fire devices, the Lending Library is located in the menu for the Bookstore.
When viewing eligible ebooks from Kindle devices, they will display a Prime badge and will have a button to "Borrow for Free".
How to Return an eBook
You will get asked to return a borrowed ebook before you can borrow another one.
You can also return a borrowed ebook by going to the Manage Your Content and Devices page at Amazon. Just click the Actions button next to the title and select to Return this book.