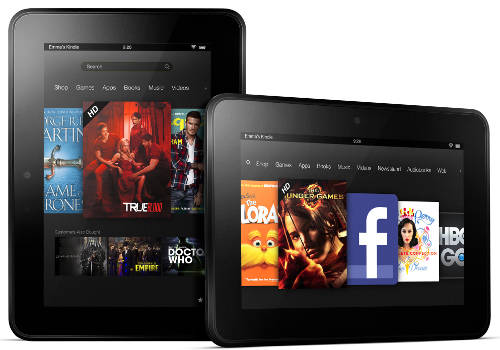 Amazon has been trying hard to unload last year's 8.9″ Kindle Fire HD by running numerous sales over the past several months, and now they've got the price lower than ever, but for today only.
One of Amazon's daily deals today drops $60 off the regular price of a refurbished 8.9″ Kindle Fire HD, taking the price from $199 to $139. That's a huge discount when you consider that the device originally sold for $299 new.
Now it sells for $229 new, so the deal shaves off $90 for going with a refurbished unit, which comes with the same 1 year warranty as a new one.
It's unusual to see a larger-screen high-res tablet like this priced in the $139 range.
As far as specs, it has a 1920 x 1200 resolution display, 16GB of internal storage space, dual-band Wi-Fi, it has a 1.5 GHz dual-core processor, Bluetooth, two speakers, and a front camera. Unlike the new Kindle Fire tablets, this one sports a micro HDMI port to make connecting to a TV easy.
The biggest negatives with the 8.9″ Kindle Fire HD is the fact that it lacks a memory card slot, and uses Amazon's custom software. But for $139 it makes for a good ereader, PDF reader, and video player, especially with the high resolution display.
Update: Amazon also has basic Kindle refubs on sale for $45 as part of their lightning deals, but it's only available for a few hours.