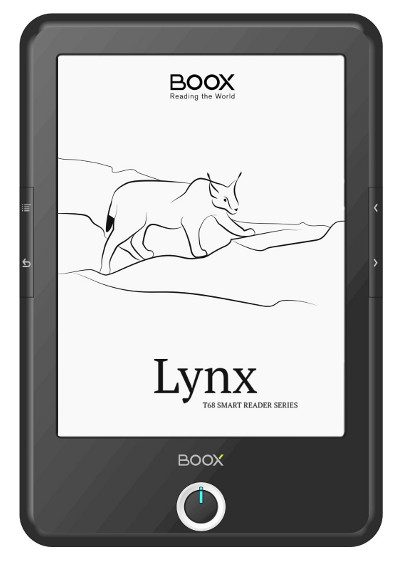 Today I put together several video reviews of the Onyx Boox T68 Lynx ebook reader, a new 6.8-inch ereader that runs Android 4.0 and sells on Amazon for $199.
The Boox T68 is one of the first E Ink ebook readers to run Android and come with Google Play onboard to install Android apps.
Since Android apps are designed for tablets and phones with LCD screens, not all translate well to E Ink with the way the screen refreshes. It takes some experimenting and trial and error to figure things out. Some menus don't display properly on E Ink, and scrolling can be difficult at times.
I've been testing a bunch of different Android reading apps to see how well they work on the Boox T68. I've posted individual video reviews for some of them, including Kindle, Kobo, Comixology, and Feedly. I'll be posting them on the The eBook Reader Blog over the next couple days with written reviews explaining in more detail. In the meantime you can see the videos on The eBook Reader YouTube channel.
The video below is my main review of the Onyx Boox T68. It covers the pre-installed reading apps, the hardware features, and general software functions. I'll post a detailed written review in a day or two.
The video ended up being way too long—there's so much to go over with a device like this—that's why I decided to do some separate reviews for individual apps. I'll also put together a PDF review, a tips and tricks video, and some comparison videos later this week. Subscribe to keep updated!
Onyx Boox T68 Video Review