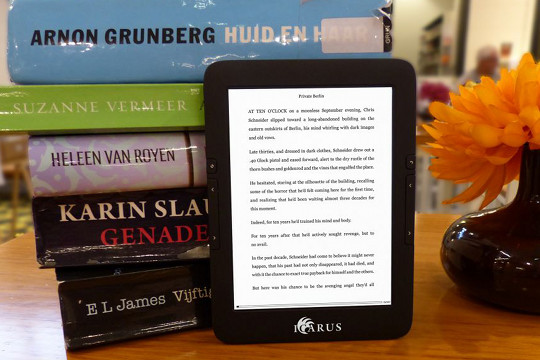 Last week I posted a couple of preliminary reviews for the Icarus Illumina HD showing PDF files and the Kindle for Android app in action. Now I've got the full review for the Illumina HD finished.
I also plan on posting a couple of comparison reviews later this week, one comparing the Illumina HD to the Onyx Boox T68 and another comparing it with the Kindle Paperwhite 2. Stay tuned for those!
On a side note, I noticed that the Illumina HD is no longer listed for sale on Amazon. Hopefully it will come back soon since that was the only place to get it in the US.