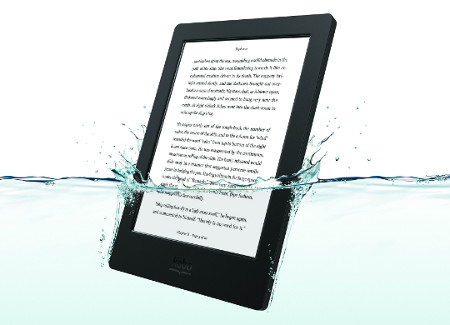 The new waterproof Kobo Aura H2O was released at the beginning of the month. Yesterday I posted a PDF review and a comparison between it and the Kindle Paperwhite.
It's taken awhile for me to post reviews for the H2O because the new Kindle and Fire HD 6 arrived first, and I had to focus on getting those reviews finished, but now I've finally got the Kobo Aura H2O review done too.
The review includes a few pictures, a 15-minute video walkthrough showing the hardware and software features in action, along with a description of all the software-related features. I plan on posting a comparison review between the H2O and the new Kindle Voyage later in the week, so check back soon for more details.