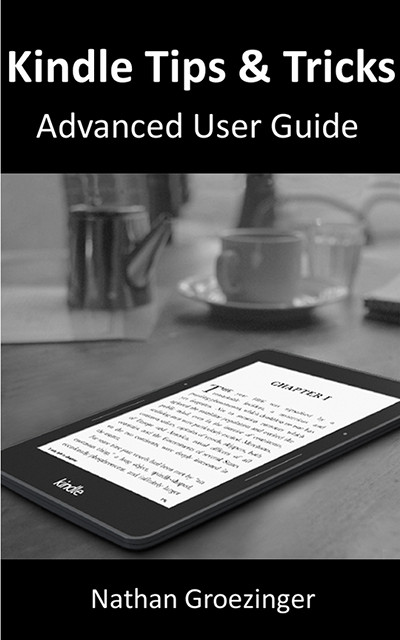 Today I'm proud to announce the release of my first ebook on the Kindle store. It's called Kindle Tips and Tricks Advanced User Guide, and as the name suggest it's a tips guide for Kindle ebook readers.
The ebook is designed specifically for the Kindle Voyage, Kindle Paperwhite, and 2014 entry-level Kindle.
It contains basic getting started tips, describing all the software features and how to use them, and progresses through to tips and tricks for advanced users. It includes information on how to get free ebooks from public libraries, how to export notes and highlights, how to convert and send documents and ebooks to Kindles, and a lot more.
I've owned and reviewed all the various Kindle models since 2009 and have covered all the Kindle-related news since then. I've put together dozens of how to and tutorial articles for Kindle devices and apps over the years, and I wanted to take the best of those guides and articles, along with everything I've learned, and put it all together into an easy-to-use ebook made specifically for Kindles.
The guide costs $2.99. If you decide to buy the book, please consider leaving a review over at Amazon. I really wanted to make the ebook available through Kindle Unlimited and the Kindle Owner's Lending Library, but unfortunately Amazon's 90-day exclusivity requirement for KDP Select is far too strict (that's a topic of another post).
A note to international users, this guide is intended to work with all Kindles and is available through Amazon's various international websites, but the links in the book direct to Amazon's main website for tips regarding things like the Manage Your Content and Devices pages, so obviously you'd have to go to your own localized Amazon store to make those changes instead.
Kindle Tips and Tricks Advanced User Guide
International Sites