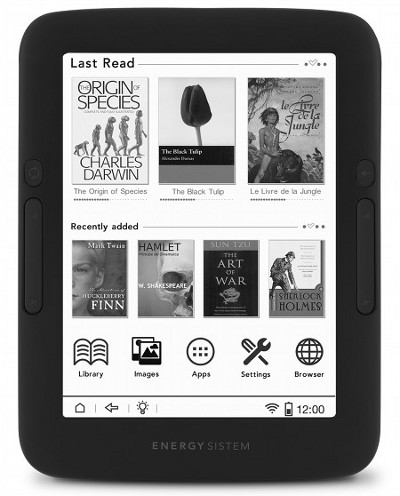 The Energy eReader Pro is a new Android-powered ebook reader that was just released by Energy Sistem earlier this month.
The folks at Energy Sistem were nice enough to send one to test about two week ago and I was able to get the eReader Pro review finished today along with the video walkthrough.
Energy Sistem mostly sells their ereaders in Europe, so you're probably not going to see this brand available in the United States anytime soon, but the eReader Pro does sell from Amazon UK and I've had success ordering ebook readers from their before, so that could be a possibility. An imported Boyue T62 could be another.