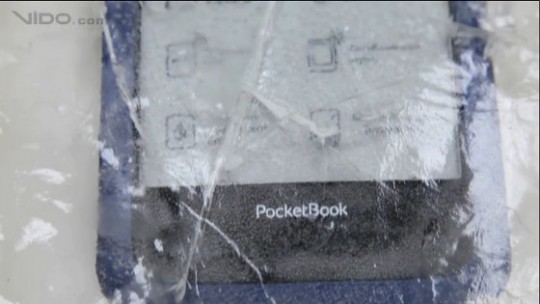 The PocketBook Aqua ebook reader is known for being waterproof and dustproof, and now you can add freeze-proof to the list as well.
The PocketBook Aqua was recently subjected to a freeze test by a Ukraine-based tech site, Vido.com.
The device was submerged in a plastic container and placed in a freezer for 16 hours.
This effectively created an ice block with the PocketBook Aqua lodged inside.
The ice was left to melt, and at the end of the experiment the device was tested and showed no ill effects whatsoever of the deep freeze.
I've never heard of an ebook reader being frozen before. It seems kind of silly at first, but it does have some real-world usage implications, like if you happen to forget your PocketBook Aqua outside in the car or on the balcony or porch overnight during the cold nights of winter.
Dedicated ebook readers are known for being somewhat more fragile than other mobile devices because of the E Ink display, so it's good to see that trend changing with more durable ereaders like the PocketBook Aqua and waterproof Kobo Aura H2O being released.
With these kind of characteristics, ebook readers of the future could be practically indestructible if flexible plastic-based E Ink screens ever start taking off.
PocketBook Aqua Ice Test