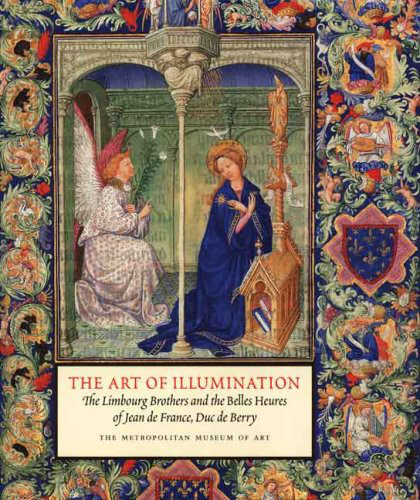 The Metropolitan Museum of Art offers over 50 years of out-of-print publications on art history for free online. You can view the books with a web browser and download full copies as PDF files.
The paperback and hardcover versions of some of these titles cost over a hundred dollars each. So being able to get them for free in digital format can save you a lot of cash.
What a great resource to have available anytime at your fingertips, especially for anyone with an interest in the history of art.
Here's the link to the section of 422 free titles at metmuseum.org with full text available online, and PDF downloads.
Unfortunately downloading a PDF takes about 47 years (okay maybe it doesn't take quite that long but the ones I tried were downloading at a speed of about 10 minutes per megabyte).
There are a number of classic and popular titles, including The Art of Illumination, Age of Spirituality, Leonardo da Vinci: Anatomical Drawings from the Royal Library, Vincent Van Gogh: The Drawings, The Age of Napoleon, and American Art Posters of the 1890s.
Most books include a description and table of contents, with information about the authors. A lot of the books are also available through print-on-demand services provided by Yale University Press.
In addition to the 422 free art books and catalogs, the Metropolitan Museum of Art also offers over 400,000 art images online that you can view and downloaded for free.
via: Open Culture