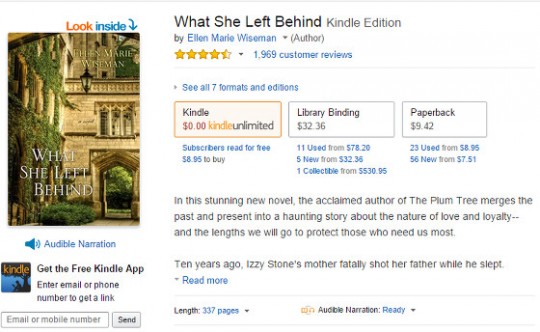 I don't know about you folks but I'm sick and tired of seeing Kindle Unlimited advertised all over the place whenever I'm shopping for Kindle ebooks.
The number one thing that irritates me about the whole thing is how Amazon deceptively highlights the $0.00 price for Kindle ebooks that are available as part of their Kindle Unlimited subscription plan.
On product description and search results pages the first thing you see is "Kindle Edition" and $0.00.
But the ebooks aren't really free. That's only for Kindle Unlimited subscribers.
This isn't new. Amazon has been doing things this way for awhile.
You'd think I'd be used to it by now. But it still tricks me from time to time because they purposely make it so that you see "Kindle Edition" and "$0.00" before you see the actual price, making you think it's free when it's really not.
Saying that a book costs $0.00 for Kindle Unlimited subscribers is also deceptive because subscribers aren't purchasing the ebooks—they're just borrowing them until they return them. You don't get to "buy" or keep the book; it goes away for good once you stop paying the monthly subscription fee.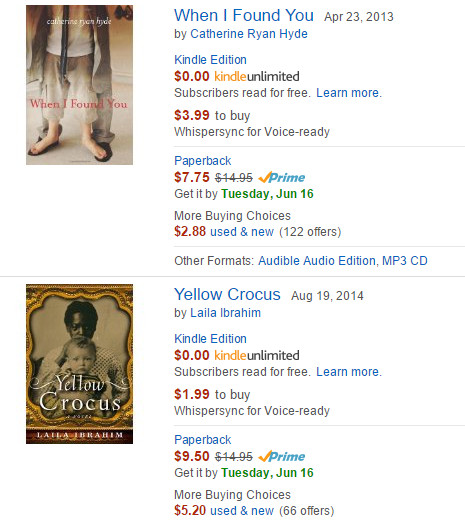 Sorry for the rant but I'm sick of having to see $0.00 for the Kindle Edition listed in search results and on product pages before seeing the real price. It would be so much better if they would just say "Free on Kindle Unlimited" instead of showing a deceptive $0.00 price for a product that's not even technically being purchased.
It's interesting how some companies constantly insist on promoting certain things that aren't very popular, like they're trying to force something on people whether they want it or not, like Google with their Google+ that nobody wants to use.