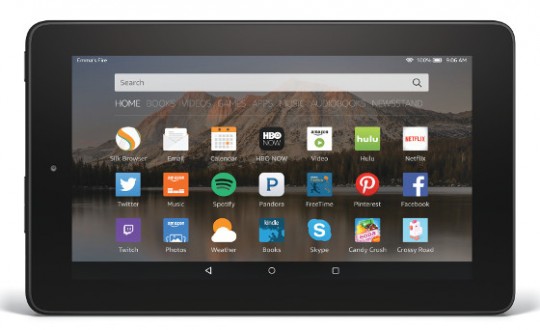 Here's something that a lot of people didn't notice, myself included, about the new $49 Fire tablet that Amazon has just released.
It turns out that it only comes with a 90 day warranty instead of the usual 1 year warranty.
Amazon's Kindle ereaders and Fire tablets have always come with a 1 year warranty when purchased new or certified refurbished, and the Kids Edition models come with 2 years.
That's why it comes as a total surprise to see the $49 Fire only getting a 3 month warranty against potential defects.
For people buying it now as a gift for Christmas, that time limit will almost be expired by then.
You can purchase a separate SquareTrade warranty at Amazon from the add-on items list for Fire tablets. They offer 1, 2 and 3 year warranties, starting at $9.99 for 1 year.
Amazon had to find ways to cut costs with the $49 Fire to get the price that low. Reducing the warranty by 9 months is a sure way to minimize recurring customer expenses.
As the warranty help page at Amazon notes, the 90 day warranty only applies to customers in the United States and Japan. If you purchase the Fire tablet from Amazon and authorized retailers in other countries, it comes with the standard 1 year warranty, most likely because it's required by law in those countries.