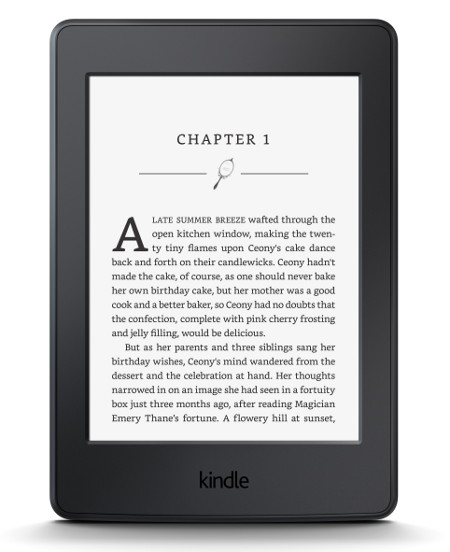 Amazon released the new updated Kindle Paperwhite 3 this past July (technically the last day of June), and it already has more reviews than the Kindle Voyage.
Amazon never releases Kindle sales figures but the number of overall reviews is a pretty good indicator of how popular a product is, especially when comparing the same kind of product.
The Kindle Voyage was released in November 2014. Amazon started taking pre-orders for it in September 2014, so it's actually been available to purchase for over a year now.
In all that time the Kindle Voyage has only amassed 7,342 reviews at Amazon.
In less than four months, the Kindle Paperwhite 3 already has 7,684 reviews. And it doesn't even offer anything new over previous versions aside from a higher resolution screen.
The Kindle Voyage clearly isn't anywhere near as popular as the Kindle Paperwhite 3. The $80 price difference is surely a big reason for that. Even with the added features—the page sensor buttons, the flush glass screen, the streamlined design—it's not enough to come close the Paperwhite's popularity.
To draw some more comparisons, the $49 Fire has been out for less than one month, and most of that time it's been on backorder, and it already has nearly 7,000 reviews.
The Fire HD 6 that was released last year a little earlier than the Voyage has over 22,000 reviews. The 2014 Fire HD 7 has over 32,000 reviews.
Amazon clearly sells way more Fire tablets than Kindle ebook readers. And the Kindle Voyage is lagging behind them all. It makes you wonder if Amazon even cares about releasing a newer model, especially after they let Kindle DX wither on the vine for several years before discontinuing it.